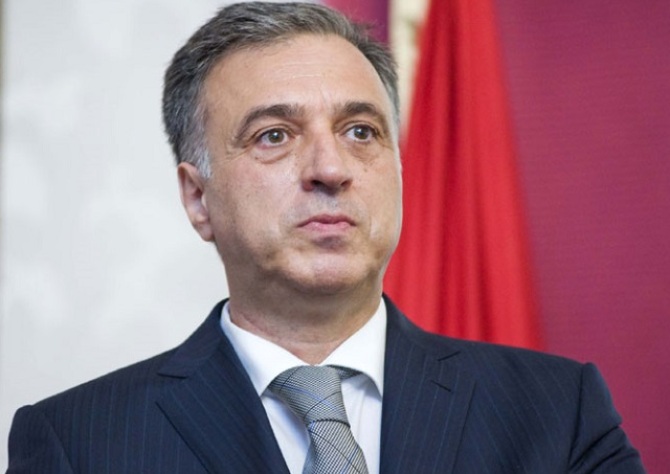 Former Montenegro president, Filip Vujanović, said that Serbs in Montenegro "aren't endangered, not by any means".
During the TV show "Živa istina", on Antena M TV station, Vujanović said that the "big deal" about the position of Serbs in Montenegro was unsubstantiated.
"It's pure social demagogy. I think that the best way to the future is for the Serb parties to be part of the Montenegrin government", Vujanović said.
Responding to a question about the status of the Serb Orthodox Church property while he was PM, and rumours that a big part of that property was passed in state ownership, Vujanović said that he does not know.
"I think those entries made on the basis of invalid documentation have no legal importance. What is entered into cadastral registers has no value if it is not corroborated by evidence. However, I didn't deal with that", Vujanović pointed out.
He reiterated that executive power had not dealt with that. He found out about that from the media.
"At the time, cadastre didn't serve as proof of property. The cadastral sheet was one of the evidence sheets of real estate, with no particular importance. I don't think it has any importance now", Vujanović said.
He thinks that the opinion published by the Venice Commission regarding the Law on Freedom of Religion is very important. He argues that it was a wise decision when Marković decided to include the Metropolitanate in the process.
"There is no doubt that all churches and monasteries will be state-owned and it is not Montenegro's decision. Nothing changes. Orthodox Metropolitanate and its clergy and the Metropolitan will still be here, nobody is going to take away churches and monasteries. They will be in the ownership of the country because many of these monasteries and churches are cultural heritage. I don't see why so much tension has been created over this matter", Vujanović wondered.
Vujanović talked about the way Javier Solana, Vojislav Koštunica and Zoran Đinđić had behaved before and after the signing of the Belgrade Agreement and many other issues./ibna