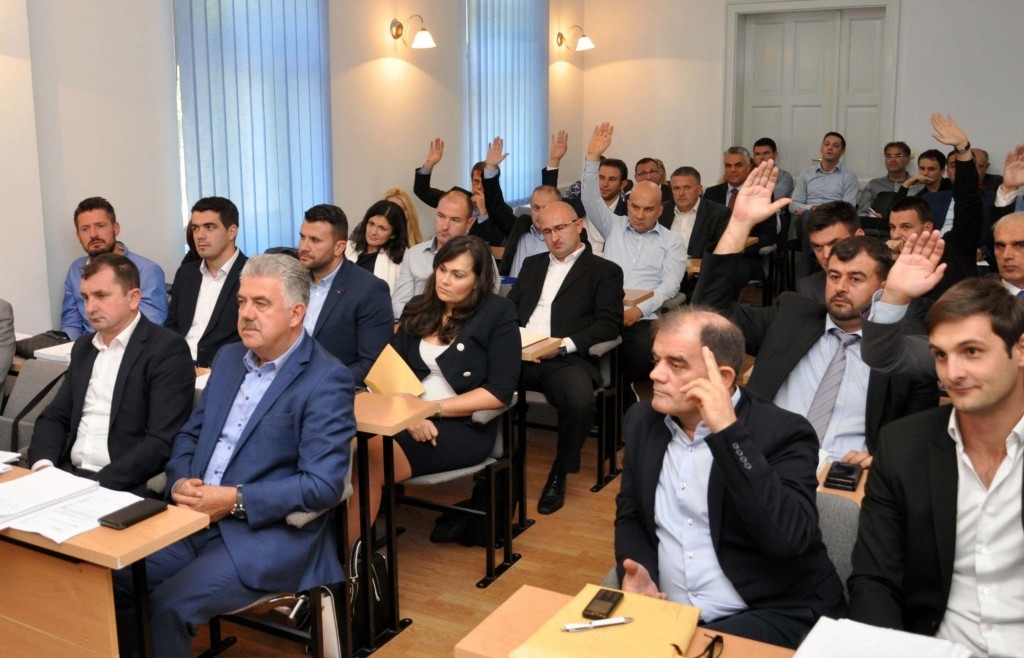 Members of Herzegovina-Neretva Canton (HNC) Assembly again refused to discuss the problem of Serbs in this Canton, since citizens of this nationality is not included in the Canton's Constitution.
The Assembly of the Canton, where Bosniaks and Croats share power, failed to discuss amendments to the local constitution that would give equal rights to Serbs as the third main group in the country. At a session in Mostar on Monday, MPs were split along the ethnic line over amendments that would give to Serbs the status of a constitutive nation, together with the Bosniaks and Croats. As it was reported, 15 Croat MPs voted against the inclusion of this issue on the schedule of the session, which means that Serbs in this Canton could not even manage to open a discussion on their constitutionality.
Leader of (Croat) HDZ 1990 party, Ilija Cvitanovic, said that the party wanted the issue solved by amending the BiH Constitution rather than the Constitution of the Canton. He added that the Bosnian Croat representation in Serb-dominated Republic of Srpska entity institutions is under 1%, and that it would be unreasonable to expect the HDZ 1990 to support "such hypocritical" amendments to the Constitution of a Canton in the Federation entity, dominated by Bosniaks and Croats.
Tomislav Martinovic, the member of (Croat) HDZ BiH party, explained to reporters that the Croatian MPs oppose the rights of Serbs to be included in the Constitution, since "the approach was wrong".
"(The amendments) would give them the "paper constitutionality". Even if we accept the amendments, it would not help the Canton's Serbs at all. Nobody here is against the Serbs, and for those who did this with the amendments I would like to say that it is early for the pre-election campaign", he said.
The proponent of the amendments, Vesna Saradzic, said that Croat MPs demonstrated force in the assembly.
"I am disheartened personally by the fact that anybody in the 21st century would be in a position to demand (rights) that belong to them under God's and man's law", Saradzic said.
She added that it lasts for 17 years, since the decision of the Constitutional Court of BiH on the constitutionality of all peoples in all areas of BiH was announced, and it is still not included in the Constitution of the Herzegovina-Neretva Canton./IBNA