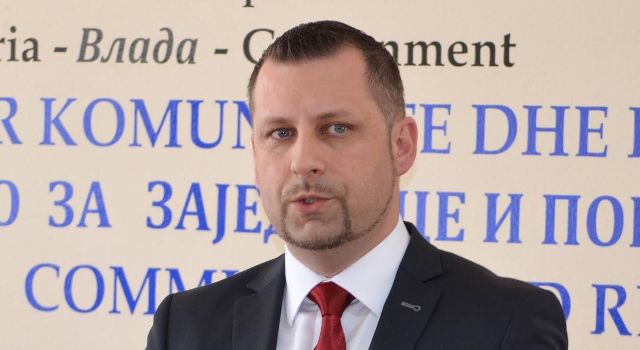 Pristina, 28 July 2015/Independent Balkan News Agency
By Elton Tota
Member of the Committee for the Rights, Interests of Communities and Return, Jasmina Zhivkovic has reacted toward the head of the Parliamentary Law Committee, Albulena Haxhiu, who refused a letter written in Cyrillic brought to the committee that she chairs.
This letter, which was sent by the minister for Returns and Communities at the Government of Kosovo, Dalibor Jevtic, had to do with the name of the member candidate for the committee of free legal aid.
As far as this issue is concerned, during this meeting, Zhivkovic demanded from other members of the committee to react toward Haxhiu MP, toward parliament's steering committee and the PM's office.
According to her, the refusal to accept an official language by the Parliament of Kosovo is entirely unacceptable.
"Yesterday, at the Law Committee, the head of the committee, Albulena Haxhiu has refused to accept an official document by the Minister for Communities and Return, because it was written in Cyrillic, with the argument that this was anti constitutional. Albanian and Serb languages are official languages. I believe that as a committee, we should have written a statement and react against the head of the law committee, Parliament's steering committee and the prime minister's office, because the individual interpretation of the Constitution and the refusal to accept an official language in the parliament of  Kosovo is unacceptable", Zhivkovic.
Meanwhile, other members of this committee have demanded the interpretation of the legal office and until this is done, they have demanded for people not to address any accusations against a committee or other Mp.
Minister Jevtic has also reacted against this, by demanding from Self Determination MP, Albulena Haxiu, to apologize to the Serbs of Kosovo.
He also invited all institutions in Kosovo to apply laws that guarantee the rights of all communities in Kosovo. /ibna/