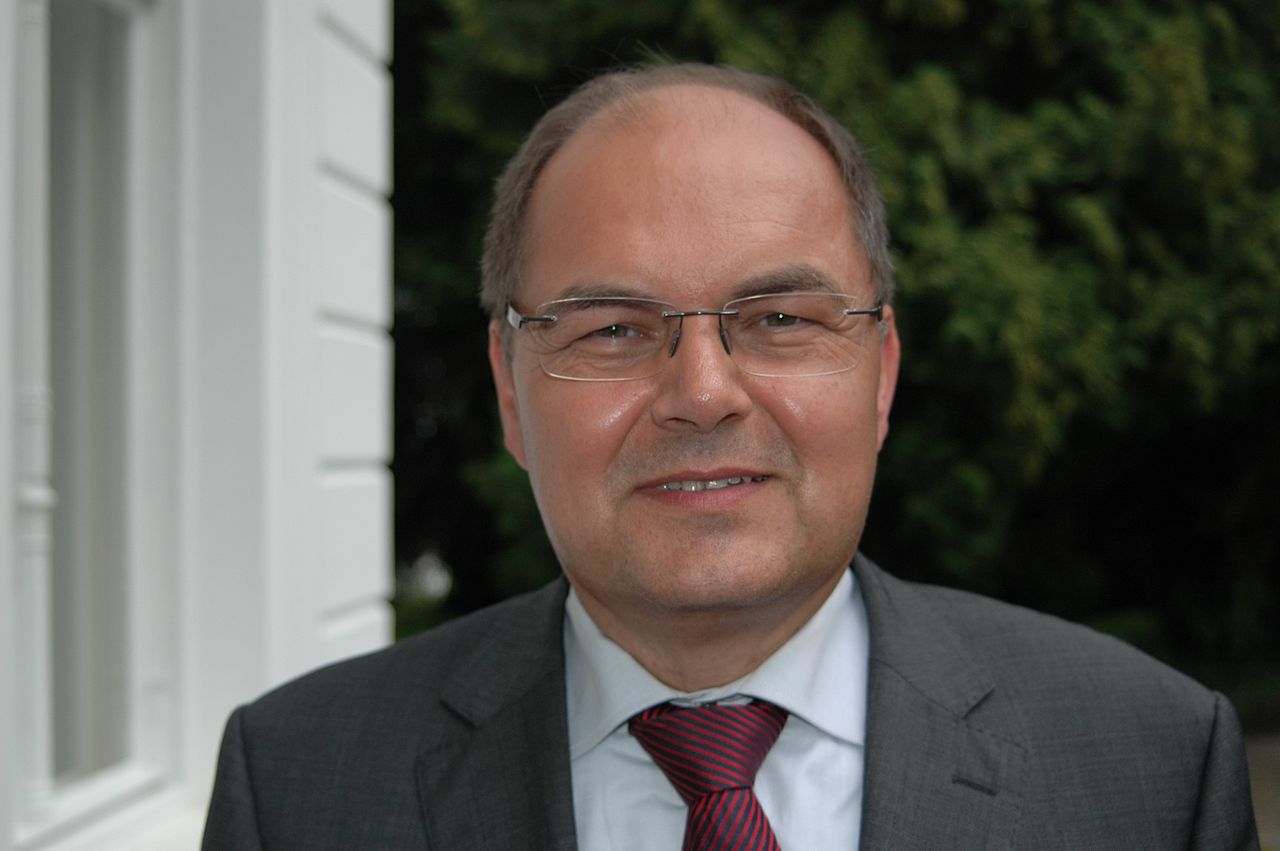 By Milos Mitrovic – Belgrade
German agriculture minister Christian Schmidt (photo) has met today in Belgrade Prime Minister Aleksandar Vucic and Serbian agriculture minister Snezana Bogosavljevic-Boskovic; the agricultural cooperation between Germany and Serbia as well as Belgrade's position on sanctions against Russia and the crisis in Ukraine and the consequences of May floods in Serbia have been discussed, German Ministry of agriculture stated in the media release.
"In the first instance minister Schmidt has explained the issues of accession to the EU considering agriculture and Serbia's stance towards the Russia's ban on agricultural imports from EU countries", the Ministry said.
Serbia did not join EU sanctions against Russia, contrary to expectations of the European capitals. In August, Brussels demanded from Belgrade to give up subsidizing Serbian companies to increase exports to Russia at the expense of EU member states companies which respect sanctions against Russia. The demand has been accepted.
In its last week's annual progress report on Serbia's accession process towards the EU, European Commission underlined that the level of the compliance of Serbia's foreign political decisions with those of the EU has significantly decreased when compared to 2013.
German ministry added that "foreign political positioning of Serbia has been discussed in the context of Russia's president Vladimir Putin's visit to Belgrade". Putin will visit Belgrade on Thursday. During his third visit to Belgrade since 2001 Putin will attend military parade on the occasion of 70 anniversary of Belgrade's liberation from Nazi Germany troops.
Schmidt has supported Serbia's aspirations to join EU and stressed that 2014 has been "landmark year" due to start of the accession negotiations. "Therefore, I have eagerly offered to my Serbian colleagues, the support of German experts, for instance in using pre-accession funds", Schmidt said. At the same time he has stressed the importance of the further normalization of the relations between "Serbia and Kosovo"… "Because it is obvious that the dynamics of the accession negotiations will largely depend on the progress of the normalization process".
Berlin has heralded that Schmidt and Vucic have "intensively discussed the Ukraine conflict which has the potential to destabilize the whole region".
Serbian position on crisis is that Belgrade supports territorial integrity of Ukraine, including Crimea annexed by Russia earlier this year, but it will "never" impose sanctions against Russia.
Schmidt, Vucic and Snezana Bogosavljevic Boskovic have also tackled the consequences of the disastrous floods in May. "I was really shaken with the images of the floods. We want to help in order such situations to be avoided in the future. He has visited a kindergarten in Obrenovac, the town most severely affected with the catastrophe. The kindergarten has been renovated by the donation of German companies.
Schmidt has promised that Germany would provide 500,000 EUR for Serbia's forestry.