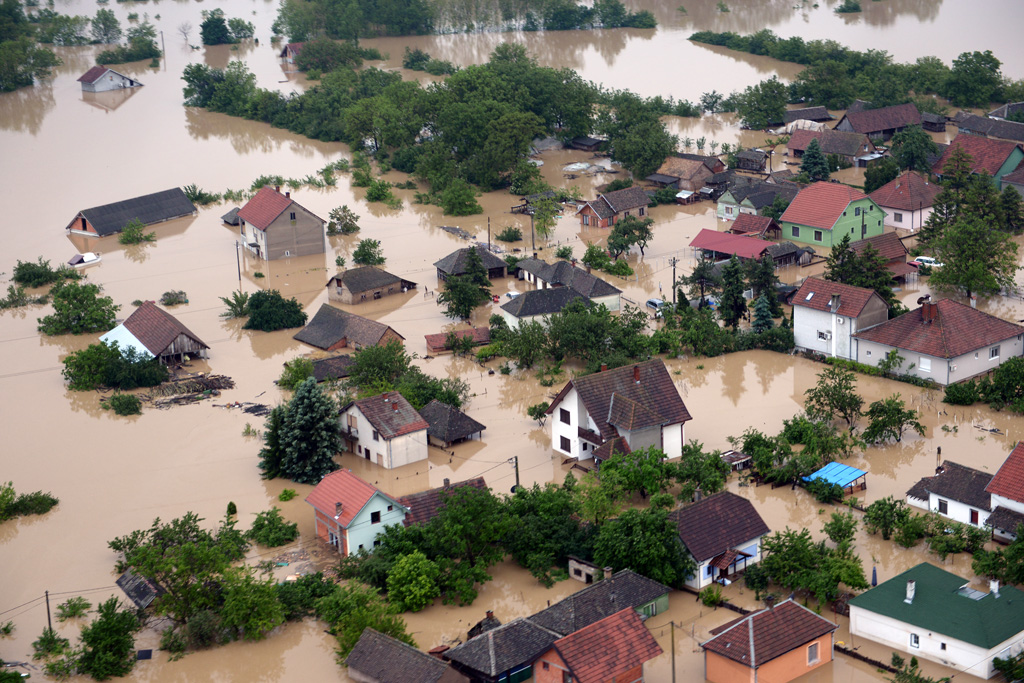 By Milos Mitrovic – Belgrade
Obrenovac, 30 kilometers south-west from Belgrade, has not been hit by this week's heavy rains. However, this town which was the most affected by disastrous floods in May – with 13 casualties, 30,000 evacuated people and 90% of the town flooded – will take years to recover, officials say. The locals would need additional help from donors and European Union, head of Obrenovac municipality Miroslav Cuckovic said on Wednesday.
The people in Obrenovac held several protests complaining on both insufficient amounts for relief provided by the government and assessments of the damage.
B92 Television reported that the most of the houses in Obrenovac have suffered the "third and fourth category" damage which means that their owners could count on state donations between 200.000 and 250.000 Serbian dinars (2.130 to 3.000 Euros).
Around 500 houses were registered as completely destroyed and their owners will choose between constructing the new objects or compensations up to 3 million dinars. Some 800 houses were considered to be partly damaged.
"Every time we ask Obrenovac municipality representatives about who did the assessments of the damage we are being directed to Belgrade City Assembly. Then we call Sinisa Mali (Belgrade mayor), but he is always absent", a man from Obrenovac told B92.
Another one calls Marko Blagojevic, head of national Office for renewal, to come to Obrenovac and explain the people what can they do with the money provided by the government. There are also the cases of rezidents which complain that damage on their houses "has not been registered".
Cuckovic said he was aware that there was not enough money and announced he would urge additional help from donors. Considering citizens disappointed by the amounts they have been offered with, Cuckovic said he would recommend them to take that money "and at the same time we will strive to get additional help from the donors".
"The renovation of Obrenovac cannot be completed this month. I am in charge to ask number of companies to buy us refrigerators, appliances that we would than distribute to citizens. We also expect additional help from the EU, given that (EU) ambassador Michael Davenport has said they were ready to provide additional funds for the concrete people", Cuckovic told B92.
"The renovation will last for years, and any other assessment would be irresponsible", Cuckovic underlined adding that he has recommended finance ministry to help Obrenovac residents by introducing tax exemptions and providing favorable loans.