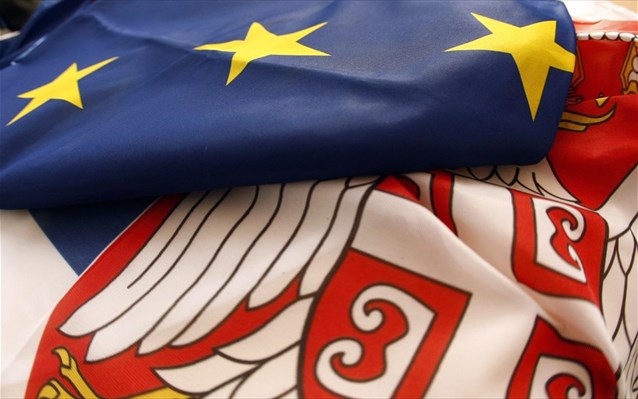 By Christos T. Panagopoulos
The expansion of the European Union will be one of the most important subjects, which EU-27 leaders will discuss in the second day of EU's summit in Brussels, focusing on the start of Serbia's accession talks.
The Foreign Council of the EU, which consists of foreign ministers of EU member states, recommended yesterday that Serbia's accession debate should start no later than January 2014. However, Berlin is putting a lot of pressure for quicker decisions by December, demanding a clear agreement on normalization between Belgrade and Pristina's relations.
Moreover, the German Bundestag, has already supported this matter, with Chancellor, Angela Merkel, clarifying that EU's green light about Serbia's admission in the european family will be given only if all issues with Kosovo are fully resolved.
According to international analysts, there are several EU member states that would like talks to start earlier, but the final decision will be a matter of consensus among EU-27 leaders.
Source: Tanjug