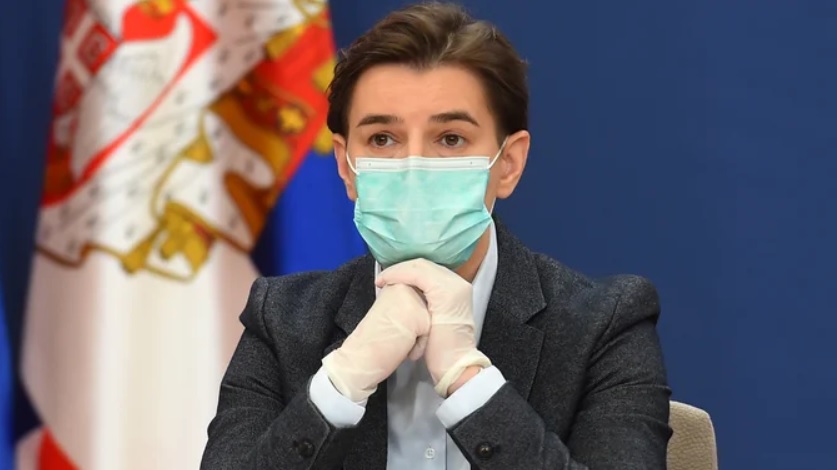 Serbian Prime Minister Ana Brnabic stated tonight she does not agree that Serbia's European integration process is stagnant, as the opening of chapters does not constitute an indication of whether a country becomes a member of Europe.
She assessed that Serbian society is approaching the European standards more with each day, as last year they worked on the very difficult and extensive chapter 27 on the rule of law, as well as on the adoption of an action plan for the media strategy.
"The decision on whether to open a chapter partially depends on us, but also on whether they want to convey a message to Serbia," Brnabic told RTS, adding that the EU was not in favor of an extended stratification among candidate-countries, that is, it could not green-light the opening of a chapter for Serbia without starting negotiations with Albania and North Macedonia.
Brnabic also estimated that, for her, two things characterized the first 100 days of the government; the opening of two new hospitals for COVID and the purchase of vaccines.
Regarding women's awareness that the state supports them, Brnabic said, "We are delighted to grow into a society in which women trust institutions to report sexual harassment or violence and know that the judiciary and the police will do the their job."
Asked to comment specifically on the sexual harassment case reported by actors, Brnabic said she could not do so as it was up to the judiciary to make a decision.
The Prime Minister also stated that it is obvious that some portions of the main opposition are not interested in participating in the inter-parliamentary dialogue because, as she said, they need an alibi in order to abstain from the elections.
Asked in an interview with RTS to comment on the interparliamentary dialogue, she said the ruling SNS had shown transparency, flexibility and tolerance.
"Those who call for dialogue have left every discussion table. This is not an issue for the SNS, which has always stayed on the table. I can not talk about people who are frivolous and invite representatives of the European Parliament to participate in the debate and then get up and leave," said Brnabic.
As she said, she will not be part of this dialogue, but what the government will be doing is receiving the recommendations from the ODIHR and the OSCE and implementing them.
The Prime Minister of Serbia stated that she does not think about the elections announced for the spring of 2022 and that she asks the same from the ministers, stating that everyone in her group should do what they can to implement what is planned.
"For us, elections could be held tomorrow or in four years. It's important that we do our best every day," Brnabic told RTS.
She concluded by saying that the January budget execution was 43% below target and that this was an "alarm". /ibna