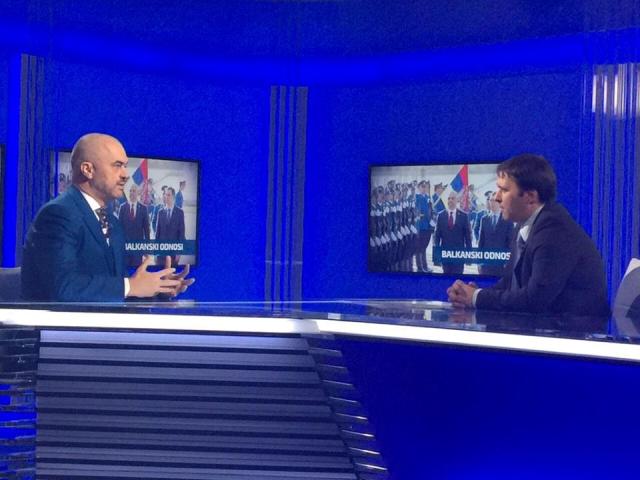 Belgrade, December 18, 2014/Independent Balkan News Agency
Prime Minister of Albania, Edi Rama has demanded from Serbia to recognize Kosovo and face reality.
In an interview for the Serbian TV channel, N1, the head of the government said that Serbia is not Albania's enemy and that the past must be left behind.
"Our relations must move forward. I believe that Serbia will lift a burden from its shoulders when it faces reality and recognize Kosovo. This will be good for everyone. Serbia is not our enemy, Serbia is our potential ally. We have a common enemy, poverty, unemployment, many things which have been caused by bad governance there and here. Let us offer a prosperous future to our countries", Rama says.
Rama further added that his Serb counterpart, Aleksandar Vucic can say whatever he wants in Tirana and the Albanian side will not be provoked, while he has confirmed that he has invited Mr. Vucic for a visit to Albania.
According to him, football and the incident occurred in Belgrade during the match between Albania and Serbia received more attention than major issues should receive. /ibna/