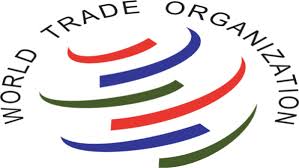 By Miloš Mitrović – Belgrade
Serbia would not gain World Trade Organization (WTO) membership this year due to its failure to allow genetically modified food trade, Belgrade's daily "Večernje novosti" reported on Wednesday recalling country's failed attempts to join WTO in previous years. GMO trade liberalization has been among the main preconditions for the membership, source from Serbian government explained.
The deadline for GMO trade liberalization which has been imposed by WTO expired on 15 October. According to "Večernje novosti", WTO made the concession in negotiations with Serbia by allowing GMO liberalization to be conducted by the government; the adoption of the appropriate law in the parliament has been the membership precondition for the most of the new WTO members.
"There have not been pro-GMO voices in the government; on the other hand, public pressure (by the GMO opponents) has been enormous", government source said. "The first step for the government has been to turn the blind eye to the paragraph that forbids GMO trade; however, the strict procedure impossible to fulfill by the large majority of importers would have been applied subsequently".
At the same time, only 28 countries have allowed GMO trade; 159 countries majority in WTO did not gave "green light" for this food to be traded. Norway, France, Switzerland, Luxemburg, Greece, Austria and Hungary are opposed to GMO.
"Serbia should not be concerned because it did not gained WTO membership. If we joined, we would not received anything in return", professor Miladin Ševarlić from Belgrade's Faculty for Agriculture told "Večernje novosti".
"WTO entrance does not provide better credit rating or the improvement of the current trade conditions. Namely, Serbia has signed numerous bilateral agreements  with the countries which are interested in the import of our food. Serbia would secure far more profit by trading with CEFTA countries and Russia when compared to European Union", Ševarlić said. In 2011 Serbia has signed Free trade arrangement with Russian Federation which makes it particularly attractive for foreign investors and manufacturers.
Ševarlić stressed he was hoping that agriculture minister Dragan Glamočić would change his mind and that he "will not be supportive for the idea GMO trade to be allowed any more". On Tuesday Glamočić has opened Ethno-Food Fair, Ševarlić recalled; 83 Serbian municipalities have signed Declaration on GMO trade forbidding. Anti-GMO protest in Belgrade has been scheduled for 4 December.