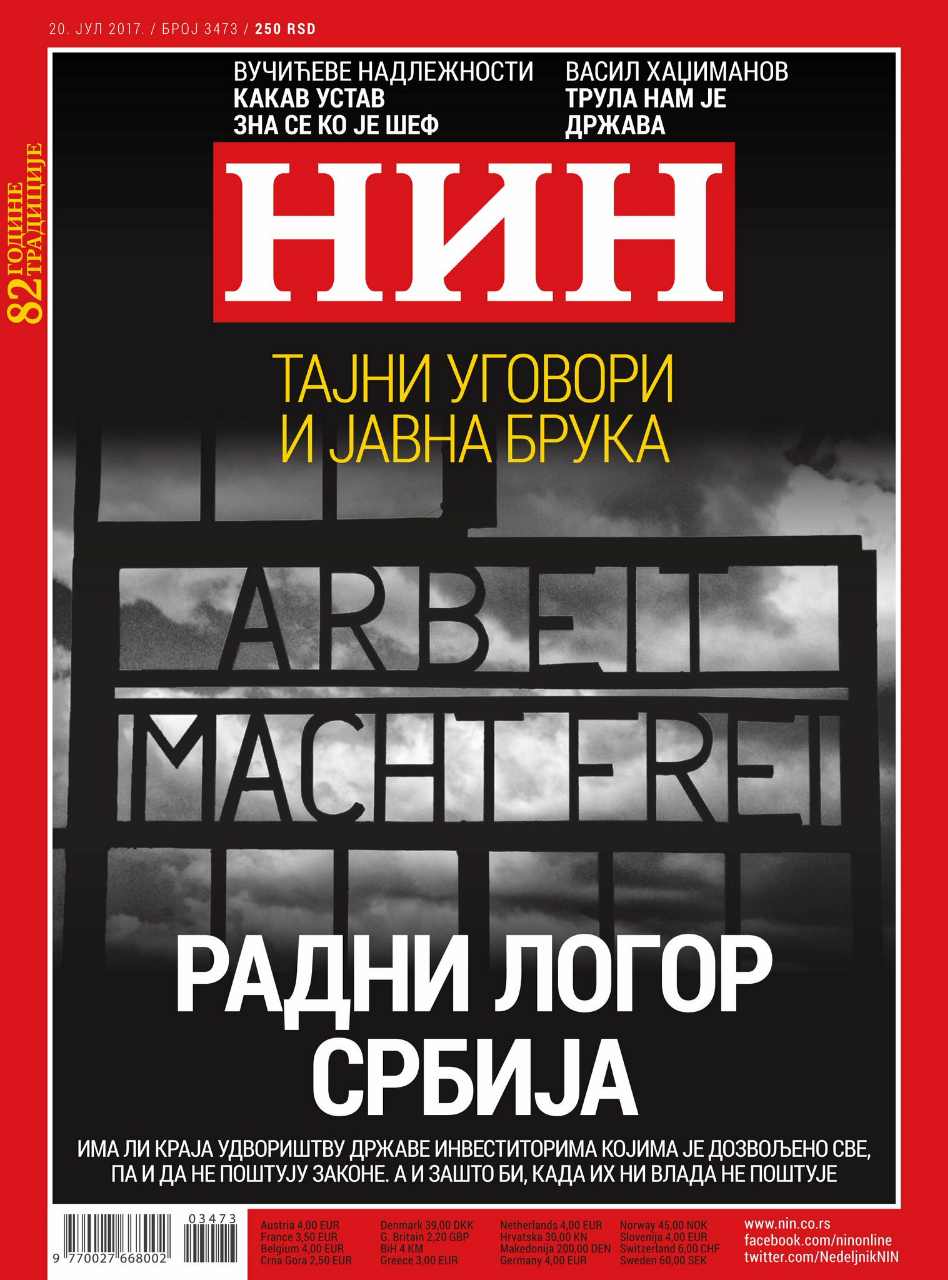 NIN, a Serbian weekly, has apologized to the readers offended by its newest front page which compares Serbia with the concentration camp. With reference to headlines "Arbeit macht frei" – notorious inscription from Auschwitz – and "Working Camp Serbia", editor-in-chief Milan Culibrk and NIN editorial board explained that their intention was to criticize the Serbian government, and not to offend the Holocaust victims.
"We absolutely did not have intention to offend Holocaust victims, but exclusively to criticize the Government of Serbia over its non-compliance with the law on labor and strike, an act which it had initiated", NIN explained in its written statement adding that front page has provoked "strong reactions".
"Anyhow, it is obvious that there were readers offended by the provocative  illustration in the front page and  to them we apologize", NIN editorial board stated.
The front page was criticized by the government's top officials, including deputy prime minister Ivica Dacic, parliament speaker Maja Gojkovic, head of chancellery for Kosovo Marko Djuric and defense minister Aleksandar Vulin.
NIN published this front page amid strikes in Serbia, including the one in Fiat factory in Kragujevac which was discontinued on Wednesday; the negotiations started on same day. Trade union leaders, some opposition MPs and analysts accuse the government for servile attitude towards the foreign investors.
In the meantime, Danas daily reported that Chinese company Hesteel, which is the owner of the ironworks Smederevo, demands from government the labor law amending in order to enable easier firing and introducing toughest working conditions./IBNA