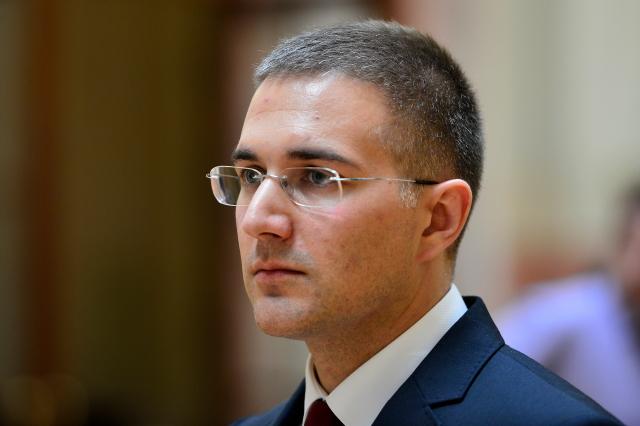 By Milos Mitrovic – Belgrade
Serbian website pescanik.net has been attacked and downed after publishing analysis that suggests PhD thesis of interior minister Nebojsa Stefanovic was plagiarism. The portal claimed on Monday that attacks have come from the server of private university "Megatrend" – where Stefanovic had obtained his PhD – and from other addresses both in Serbia and abroad.
Ugljesa Grusic (lecturer, University of Nottingham), Dr Branislav Radeljic (senior lecturer, University of East London) and Slobodan Tomic (PhD candidate, London School of Economics and Political Science) claimed in their analysis that "Stefanovic's work is heavily plagiarized and for this and other reasons it fails to meet the criteria for a successful PhD".
Independent Association of Journalists of Serbia (NUNS) expressed its concern "over hacker attack that has lasted for hours resulting with website pescanik.net down throw". NUNS demanded from police department for cyber criminal to reveal who was behind this "obviously organized attack" and release the information on its findings.
In the meantime, interior ministry announced that investigation has been launched and minister Stefanovic told Tanjug news agency that his PhD thesis has been publicly approachable since the June 2013 "but the part of the public shows its interest just now". Stefanovic said that the assessment by "Megatrend" university commission on his thesis was "extraordinary favorable".
Mica Jovanovic, "Megatrend" university rector said that attacks on Stefanovic were "politically motivated". He claimed that Stefanovic's dissertation was "absolutely authentic scientific work" and that authors of the analysis published in pescanik.net "are quasi experts that have deceived the public". Jovanovic suggested "Megatrend" would consider lawsuit against the authors.