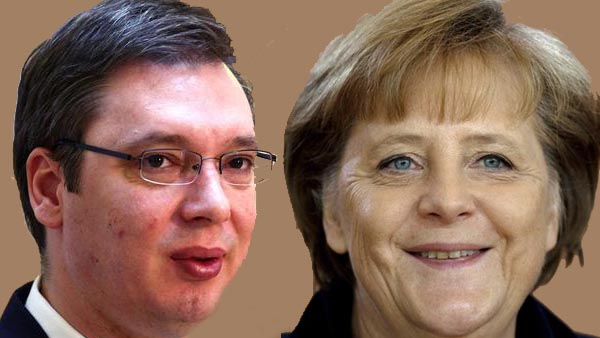 By Milos Mitrovic – Belgrade
Serbian delegation members in the Parliamentary Assembly of the Council of Europe (PACE) have voted differently on depriving the Russian delegation of its voting rights in the body. On Thursday, PACE passed a resolution with 145 votes in favor for imposing sanctions to Russian delegation due to Moscow's recent actions in Ukraine; 21 delegates voted against the resolution, and 22 abstained.
According to first reports, Serbian delegation voted against the resolution; Belgrade media, however, reported today that three delegates voted "yes", another three "no" and one delegate abstained. Serbia has strong ties with Russian Federation which is, according to some analysts, contrary to country's aspiration to become European Union member state. In the ongoing Ukraine crisis, Belgrade opted for neutral position.
Aleksandar Vucic, who will be appointed for the new Prime Minister after his Progressive Party won landslide victory in March elections, said that EU should not demand from Serbia to become "the enemy of Russia".
"Serbia has only one request for its European allies: don't make us being the enemies of Russia", Vucic told Deutsche Welle earlier this month.
Television B92 reported that three opposition MP's – two from Democratic Party (DS) and one from United Regions of Serbia (URS) – supported the PACE resolution, whereas Progressives delegates and those from Socialist Party of Serbia voted against it; Liberal Democratic Party delegate abstained.
URS issued press release claiming that its delegate voting "for expelling Russia from Council of Europe" was "scandalous". "The voting of Vladimir Ilic was his personal act that should not be interpreted as URS official position". URS stressed that Ilic voted "without any previous consultations with the party which completely agrees with the country's politics of neutrality regrading the Ukraine crisis".
DS also announced that its delegates voting has represented their "personal  position" and that party leadership did not discussed Ukraine crisis affect on Serbia. However, DS stated that its delegates have influenced PACE to adopt "more moderate" resolution when compared with the initial draft.
"Natasa Vuckovic (photo), DS and PACE vice president, has clearly explained the position that opposes expelling Russian Federation from Council of Europe", DS emphasized adding that party would adopt its stance on Ukraine in days to come.
Progressives high official Igor Mirovic said that voting of Serbian delegates for depriving the Russian delegation of its voting rights in PACE was "disappointing" and "highly irresponsible".