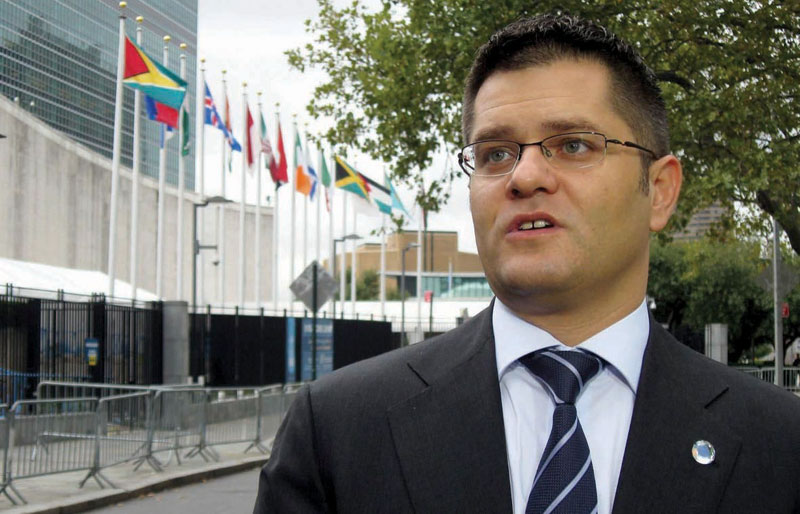 By Milos Mitrovic – Belgrade
The latest polls which suggested the lead of pro-independence camp ahead referendum in Scotland next week had its echoes in Serbian media with most of commentators hailing the possibility of Scotland's separation from United Kingdom. The motive is clear: Great Britain has participated in NATO bombing of Serbia in 1999 and supported the independence of Kosovo which Serbia considers as a part of its territory.
It seems that state owned "Politika" daily has given the greatest attention to the latest polls by YuGov that has showed that the "yes" vote was narrowly in the lead for the first time since the campaign started. The main headline in the front page "London shocked, polls in favor of Scotland's secession" has been followed by the comments of delighted readers. "May God help their (Scots) secession referendum to be successful and Serbia first to recognize it (Scotland) as an independent country", one reader posted.
Another is in the same spirit: "I support the right on self-determination for the Scots. Unlike to Kosovo Albanians it will be realized in legitimate and democratic way – by the referendum. Englishmen think they can buy everything, including the votes of Scots. The offers that are now presented to Scots are shameful and undemocratic. Taking into account the democratic character of the process, I think that the Government of Serbia should be among the first to recognize the independence of Scotland".
"Politika" columnist recalled that "in the past London has disparagingly regarded the arguments of Belgrade which has been suggesting that the forceful change of the borders reminds to amputations of the body parts". "Nevertheless, when it comes to Great Britain, London appears to believe that peaceful, agreed separation will be equal to a disaster… Unlike to Kosovo which separated (from Serbia) with the support of Great Britain and many other countries, Edinburgh has agreed with London its striving for secession and it will be checked in referendum… London was not averse to forceful separation of Kosovo. It should not be anxious because some 'international rivals' cheerfully wait for the Scottish velvet secession", columnist pointed.
At the same time, former Serbian foreign minister and ex UN General Assembly head Vuk Jeremic underlined that "the economic and diplomatic consequences of a "yes" vote would be felt far beyond Britain's borders, significantly impacting on European and international engagements". In the article for "The Times" Jeremic, who is now head of the Belgrade based Center for International Relations and Sustainable Development (CIRSD), has stressed the risks of possible Scottish independence. He admitted, however, that Scotland's "natural and human resources, and sense of identity surely constitute a viable foundation for it to stand alone on the global stage."
Photo: Vuk Jeremic