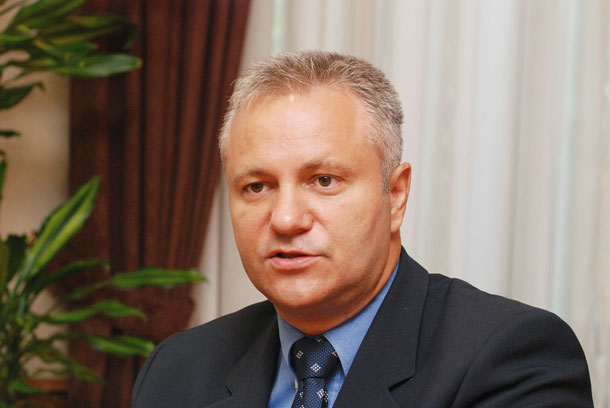 Review by Christos T. Panagopoulos
Mladjan Dinkić, leader of the United Regions of Serbia (URS) and Minister of Finance and Economy, said on Sunday that his party will not be an obstacle to an effective governmental reshuffle, "as citizens have every right to expect more of the government".
According to Tanjug News Agency, Dinkić put his term in office at the disposal of the party's main board, and called on the body to authorize the URS Presidency to make decisions during the forthcoming reshuffle of the coalition government.
"You recommended me for the finance minister's office, and you decide on my tenure", Dinkić told members of the URS main board.
"In the week ahead of us, I expect that we will define program goals and critically and rationally analyze the performance records of all ministers in the government", he added.
The URS leader said that the criteria should be raised so that the government be more efficient and successful, adding that the authorities should have that in mind when introducing individual changes, as the government will need more energy and competence when performing public tasks.
Source: Tanjug