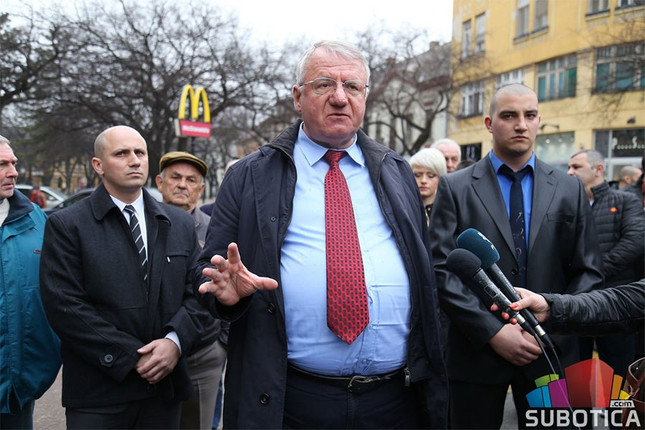 The ultra-nationalist Serbian Radical Party (SRS) will organize a rally and a march in Belgrade to mark the 20th anniversary of the NATO bombardment of the former Federal Republic of Yugoslavia and to protest over the verdict to Radovan Karadzic, SRS leader Vojislav Seselj announced today. The rally will take place on Sunday.
On Wednesday, the United Nations appeals judges (former International Criminal Tribunal for the former Yugoslavia – ICTY, based in The Hague) sentenced Karadzic, ex-Bosnian Serb leader, to spend the rest of his life in jail for the "sheer scale and systematic cruelty" of war crimes committed a quarter of a century ago. They upheld his convictions for genocide, war crimes and crimes against humanity, and increased his sentence from 40 years to life imprisonment.
Seselj, who was also tried by the ICTY, was himself convicted in 2018. He was found guilty of crimes against humanity for his role in instigating the deportation of Croats from Hrtkovci village in Serbia and was sentenced to ten years in prison. Since he had been in the ICTY custody from 2003 to 2014, Seselj has already served his sentence.
Seselj announced that his party will demand from the government to give up from accession negotiations with the European Union. "All Serbian enemies" are in the EU, he said. The radicals will also demand better assistance to Serbs indicted by the Mechanism for International Criminal Tribunals, which succeeded ICTY in 2010.
The SRS protest will start in front of the building where previously was the restaurant "Russian Imperator". The protesters would march to the presidency offices./ibna