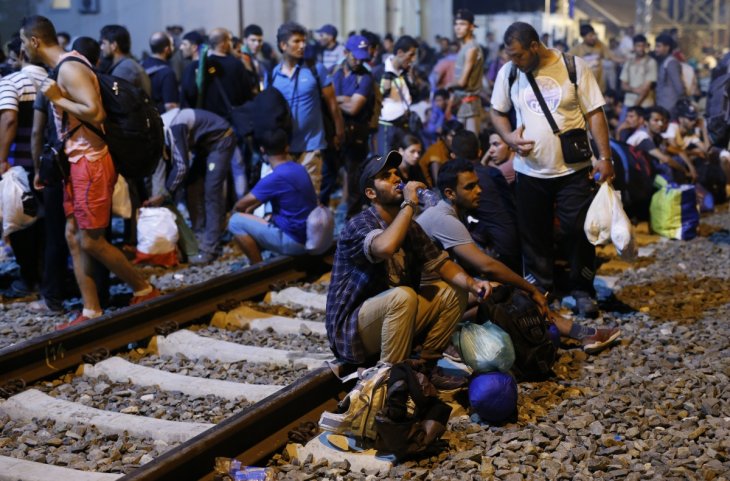 Belgrade, September 23, 2015/ Independent Balkan News Agency
By Milos Mitrovic
The deadline imposed to Croatia by Serbian government with reference to opening border crossings expires today at midnight. Earlier this week Croatia has closed border crossings with Serbia amid refugee crisis causing, as officials in Belgrade claim, enormous damage to Serbian economy. On the other hand, Croatia insists that Serbia has directed all refugees to Croatia, a claim which Belgrade denies.
If Croatia fails to respond to fresh Serbian "ultimatum", Serbia would implement "packet of measures" in order to defend its interests, Prime Minister Aleksandar Vucic said on Tuesday. He added, however, that the dialogue continues and that, hopefully, "counter-measures" would not be implemented.
Vucic did not specify what measures could be taken, but he said it would be political, legal and economic steps. In yesterday's phone conversation, Vucic and his Croatian homologue Zoran Milanovic have announced further talks.
At the media conference on Tuesday, Milanovic said that Serbia should act as a country rather than "corridor" for the refugees, while Vucic insisted that Belgrade cannot order migrants where to go. He accused Zagreb for "unreasonable" closing the border crossings because of "anti-Serb" sentiments.
"Without any written act, its forbidden for our goods and trucks to enter the territory of the Republic of Croatia and European Union. This measures are unilateral, severe and directed against stability, economic order and the security of the Republic of Serbia", Serbian premier underlined.
In his words, Serbia has registered 173,891 refugee this year until September 21. Vucic explained that costs have been increased. The expenses of food and water were 16 EUR per person, but with costs of police, gendarmes and others, they reach between 75 and 81 EUR per migrant, he said.
"We got the minimal EU assistance and the significant assistance of the Norwegian government", Serbian PM emphasized.