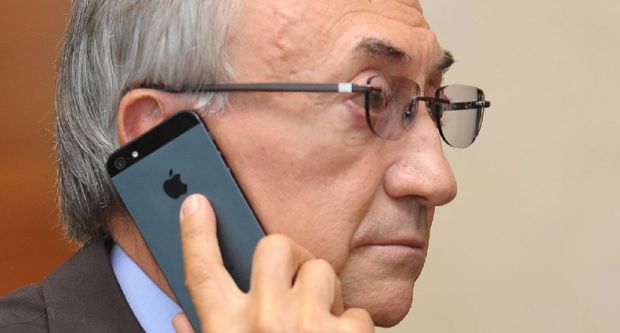 By Miloš Mitrović – Belgrade
After seven months and 11 days in prison, Delta Holding owner Miroslav Mišković (photo) was released on from custody from the District Prison in Belgrade on Tuesday. In May, Serbian Organized Crime Prosecution indicted Mišković and ten of his associates, including his son Marko Mišković. They had been accused of tax evasion as well as of extracting 25 million Euros from a privatized and then bankrupt road repair companies.
If convicted, Mišković could face jail term up to 10 years.
He was released pending trial after his company posted EUR 12 million in bail money. Mišković previously "promised the court he would respond to all summons," Tanjug news agency reported. His passport was temporarily seized, he is forbidden from leaving his place of residence, and must report to the police on the first work day of every month.
Of the suspected in the case, only Nibens Group owner Milo Đurašković remains in custody. Mišković's son Marko has been under house arrest since April, while the other accused have been released pending trial.
Last year the European Commission requested investigation of 24 privatizations from Belgrade. Brussels, as well as a Serbian Anti-Corruption Council, marked the privatizations as "controversial". Serbian Deputy Prime Minister Aleksandar Vučić said earlier that the inquiries of 24 privatizations would be finished this year.
However, on Monday Vučić said that the process against Mišković would be finished next year. Vučić expects that the trial would be "efficient". At the same time, Vučić emphasized that he "does not want to comment the decisions made by courts".
Vučić reiterated that the most important is that Mišković was indicted. "We have adopted the Anti-corruption Strategy and the action plan for its implementation", Vučić said adding that "world praised the efforts of the government".
The arrest of Mišković is widely seen as the pillar of both Vučić`s high popularity and that of his Serbian Progressive Party.
"Since he (Mišković) was detained 7,5 months ago we have believed and we still believe that there are no grounds for his detention. We are certain that his energy and vision will help us to continue building "Delta Holding" as a successful company at the great pleasure of all its 7000 employees and the overall economy of Serbia", Delta Holding stated in its press release.