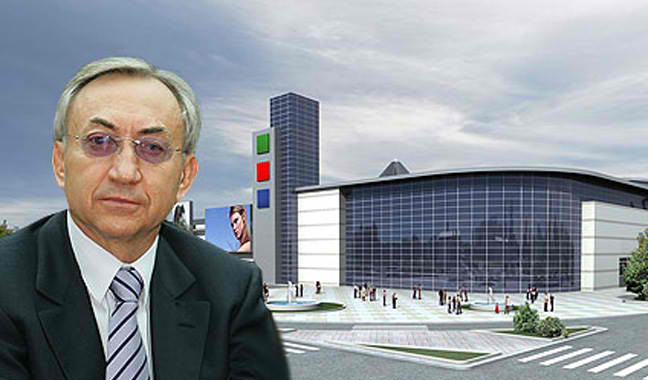 By Milos Mitrovic – Belgrade
Serbian Organized Crime Prosecution indicted Delta Holding owner Miroslav Miskovic(photo) and ten of his associates, including his son Marko Miskovic. They had been accused of tax evasion as well as of extracting 25 million Euros from a privatized and then bankrupt road repair companies, prosecutor Miljko Radisavljevic said on Thursday.
Miskovic is in the police detention since December 2012. In 2007 Forbes magazine included Miskovic in its famous list of the richest people in the world. Delta Holding had turnover of 1.42 billion Euros in 2011.
If convicted, Miskovic could face jail term up to 10 years.
On Wednesday, Milan Beko, another Serbian top businessman, was questioned by the police about the privatization of the Port of Belgrade.
"During six hours I have been questioned about the ownership over the Port of Belgrade", Beko told reporters. The questioning also included the issue of Beko's ownership over the other companies and real estates, as well as "fiscal implications", he added.
On Wednesday, Beko had been heard about the Port of Belgrade sixth time since January.
In March, Beko was questioned about the privatization of C Market Company. The questioning occurred shortly after Beko had criticized Serbian Government at the Kopaonik Economic Forum, Serbian media stressed.
Milan Beko and Miroslav Miskovic had both been involved with the privatization of the C Market as well as with the privatization of the Port of Belgrade. Miskovic withdrew from the ownership of the Port after some time. Beko withdrew from the ownership of C Market as well.
At the police, Beko said that he "was transferring the money from the Belgrade Port onto accounts of his companies" because Miskovic had been doing the same previously' without his knowledge, Belgrade daily Blic reported.
Last year the European Commission requested investigation of 24 privatizations from Belgrade. Brussels, as well as a Serbian Anti-Corruption Council, marked the privatizations as "controversial". Serbian Deputy Prime Minister Aleksandar Vučić said earlier that the inquiries of 24 privatizations would be finished this year.