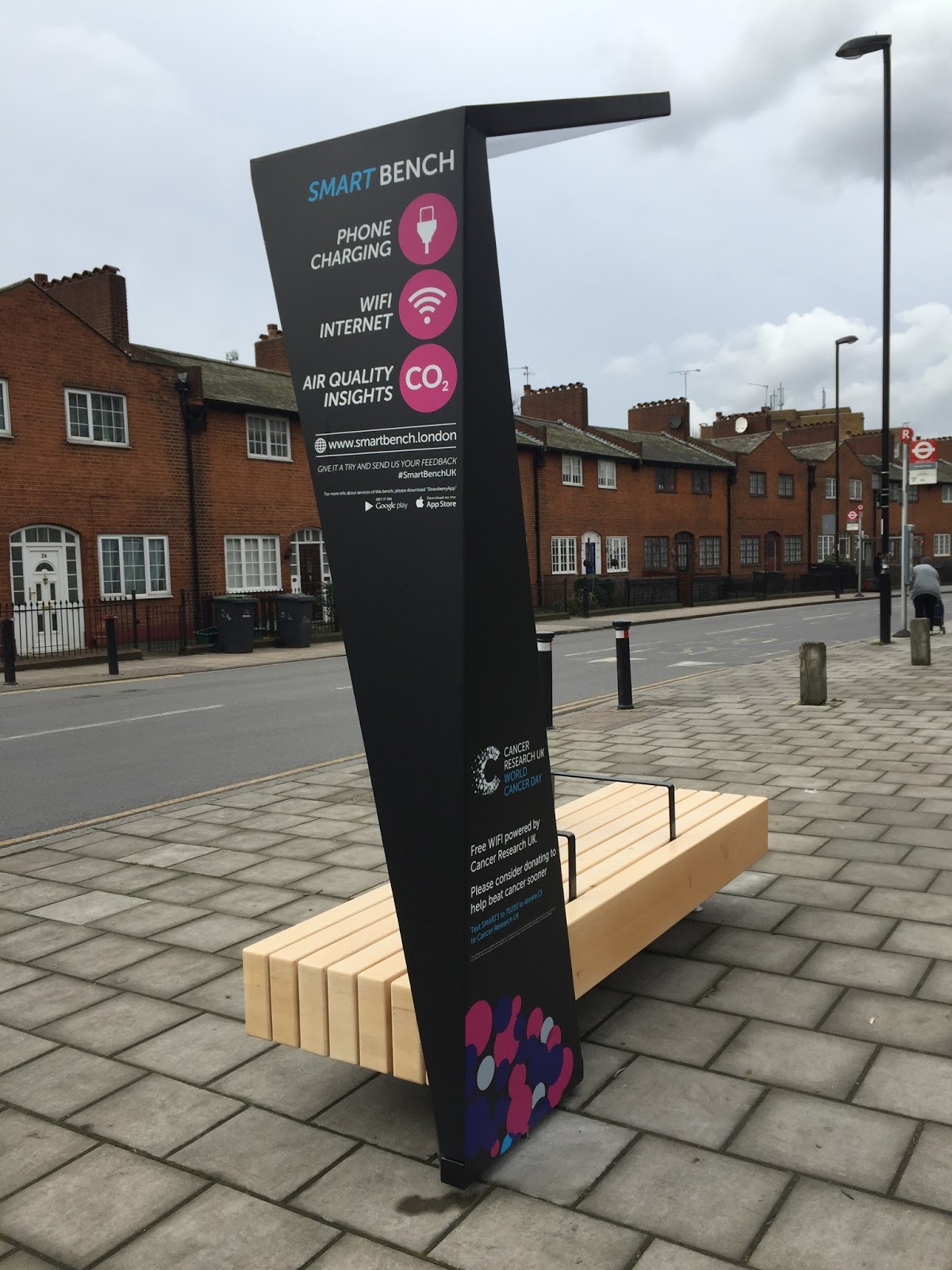 The "fruity flavoured" smart benches for smarter cities from Serbia want to grow bigger and the Serbian startup Strawberry energy launched a crowdfunding campaign on Crowdcube.
The aim is to "drive" the smart benches, that are lready present with the company's next-generation urban furniture in London and 29 other cities, to more places of this world.
Why are they smart? Well, because they use exclusively solar energy.
How things work and what the benefits will be for those funding the expansion
"The smart solar benches developed by Strawberry energy, whose commercial headquarters are in London, come with USB charging ports, Wi-Fi, and other features.
Of targeted GBP 800,000, Strawberry energy has raised over GBP 177,000 on Crowdcube, from 90 investors, who in return received stakes in the company", Balkan Green Energy News report.
Though funding is of great importance, the startup explains that it is not the sole goal of the campaign.
Miloš Milisavljević, founder and CEO of Strawberry energy, told Startit: "Of course, investment is welcome and investment is necessary – we are simultaneously in talks with several VC funds and investors – but the main reason for crowdfunding is to promote the network."
So, at the end of the day what matters the most is citizens' improved everyday life, a point at which Milisavljević highlights "that this is why the Belgrade startup wanted to give a chance to as many people as possible to support it and become part of the project if only in a symbolic way, keeping the minimum investment at only GBP 10."…. / IBNA