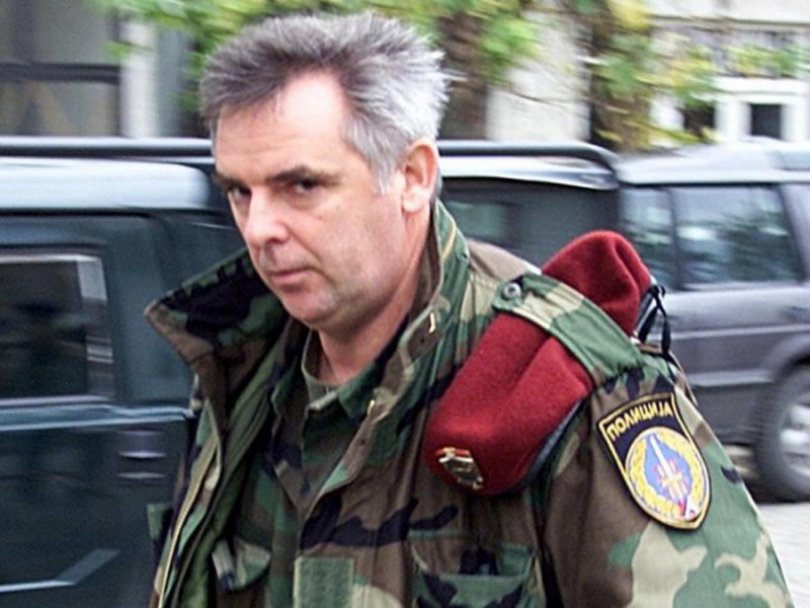 By Milos Mitrovic – Belgrade
Radomir Markovic, former Serbian Security Agency head, asked President Tomislav Nikolic to pardon him amid media speculations which put him in connection with the murder of journalist Slavko Curuvija in 2000.
Markovic has been sentenced to 40 years imprisonment due to murders of four members of Serbian Renewal movement, the party of the former foreign minister Vuk Draskovic, as well as for the murder of Ivan Stambolic ex- president of Serbia. The assassinations occurred in 2000, during the rule of Slobodan Milosevic's authoritarian regime.
Speaking to Politika daily from jail in Pozarevac, Markovic rebuffed allegations that he made "threats to the state from his cell". Politika was told by the Justice and Administration Ministry that Markovic's application had been transferred to Serbian president.
Amnesty law does not stipulate period of time for replying on pardon demand as well as the number of demands that may be submitted by an individual.
Last week Belgrade media reported that investigation representatives have been allegedly offered Markovic his sentence to be reduced to 15 years for the information on Curuvija's murder in return.  On Friday, Politika has published an article "Radomir Markovic threats state from jail". Markovic reacted via his wife's email.
"You are aware what is the power of several times reiterated untruth and dement as well; nevertheless, I am asking you to publish these letter in order to inform the public appropriately, which is your obligation and, I am convinced, your intention. I did not nor I will threat anyone directly or indirectly; I will not make any harm to Serbia or throw it on the knees, as you reported", Radomir Markovic emphasized in his statement.
"The fear that the truth will become evident is in the heads of those who probably have the reasons to be frightened. The only way for justice and truth to be fulfilled is by legal means in the state leaded by the rule of law; therefore, my personal wish is Serbia to become such an state, rather to be a country thrown at its knees", Markovic concluded.