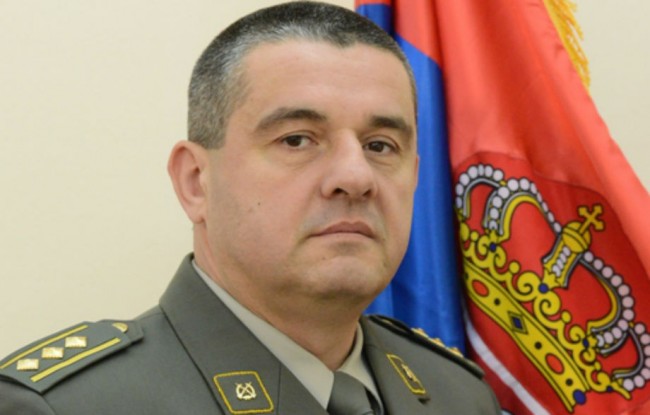 Podgorica, May 11, 2015/ Independent Balkan News Agency
By Milos Mitrovic
Serbian security agencies have warned their colleagues in Skopje on possible terror attacks as early as April, head of Military Security Agency (VBA) Petar Cvetkovic said today. Cvetkovic added that authorities in FYROM did not believe to warnings from Belgrade and judged that they were exaggerated.
Cvetkovic claimed that ethnic Albanian terrorists who were the perpetrators behind the attack in Kumanovo on Saturday, killing eight policemen, were situated in this part of the country for a long time, Beta news agency reported.
VBA head told Pink Television that the members of the terrorist gang were "mostly from Kosovo, some of them from FYR Macedonia and even from the southern part of central Serbia". Their common goal was creating the "Greater Albania", he added.
"Greater Albania" concept enjoys certain support in the West, Petar Cvetkovic remarked explaining that, in that context, "some political statements" have not been condemned. He most probably alluded to Albanian Prime Minister's statements which were supportive to "Greater Albania" and were condemned by the European Union. Cvetkovic said that the accounts on Kumanovo terrorist attack by Western media also bears witness on alleged Western support to "Greater Albania".
The VBA head said that the perpetrators in Kumanovo were also motivated to mark the assassination of their leader which occurred on May 12 2010.
Considering Serbian government's decision to raise the level of the combat readiness of the military following the attack in FYROM, Cvetkovic specified that this mostly refers to army units in the south of Serbia. He explained that there is a risk that "some terrorists have withdraw from Kumanovo".
Cvetkovic added that the assessed strength of the group "does not match the number of killed and imprisoned terrorists".
Head of Serbian police Milorad Veljovic said that citizens of Serbia are not in danger and that the border with FYROM is secured. However, Serbian security forces "are not going to relax", Veljovic added. The level of the readiness and coordination between police, military and security agencies will be raised, he stressed.
Veljovic said that Serbia is ready to help refugees from Kumanovo "in all possible ways". He specified that 450 people from FYROM have escaped to Serbia.