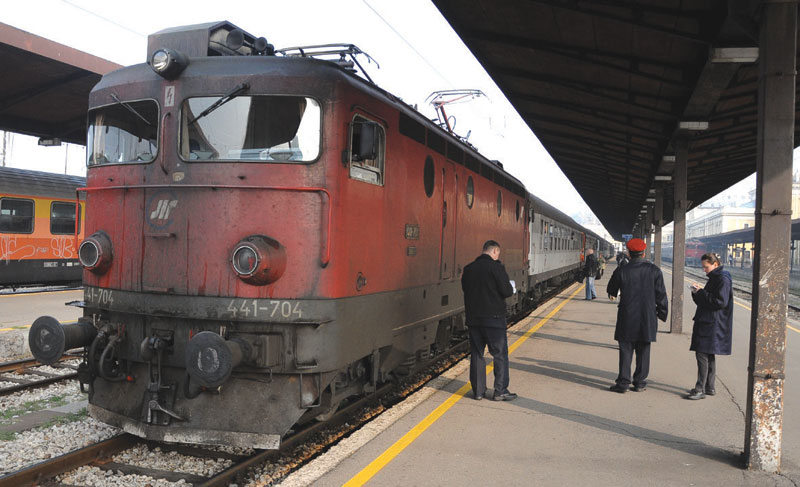 By Miloš Mitrović – Belgrade
The train owned by the state company "Serbian railways" travelled from Belgrade to main Montenegrin port of Bar for 32 hours. The destination is long 476 kilometers; train regularly takes approximately 10 hours to reach Bar.
On Wednesday, both "Serbian railways" and Serbian Transport Ministry announced they would urgently inspect "who is responsible" for the unprecedented delay.
The train adventure started on Monday evening. The departure from Belgrade was delayed due to engine malfunctions. When train finally moved, new delay that took about six hours occurred in Lazarevac, 60 kilometers from Belgrade; this time the reason was wagons transshipment. Nightmare train reached Kolašin, a town in northern Montenegro on Tuesday evening.
However, after the thunder stroked electric installations, the composition was stuck in the nearby tunnel for seven hours. Angry travelers told Serbian media they would not use the national railway company services any more.
"The tunnel was agony; we were freezing without food, water and light. The worst thing was that we had not any information. At one moment, six months old baby got out of food, so her mother was passing from wagon to wagon asking for some", Tijana Rakočević told "Večernje novosti" daily. The train arrived in Bar on Wednesday, early in the morning.
Transport Minister Aleksandar Antić said that the Ministry would inspect the incident. "There will be punishments if needed", Antić said adding that "Serbian Railways" would reimburse the money travelers gave for the tickets. "Serbian Railways" apologized to passengers.
"In Serbia, at most 30 kilometers of track have been overhauled annually in the past two decades, instead of the 190 deemed necessary. The average speed is now 42 kilometers per hour. But along some 400 kilometers of track, or almost 10 percent of the total network in Serbia, the maximum allowed speed is only 10 kilometers per hour", AFP reported regarding the incident.
Serbian trains are on average older than 30 years.
"All the passengers from Belgrade – Bar line have fulfilled conditions to get Montenegrin citizenship", frequently visited Serbian satirical website njuz.net "reported". "Montenegrin Interior Ministry called all the passengers to submit the applications for the citizenship; the authorized services will examine the applications as soon as possible".