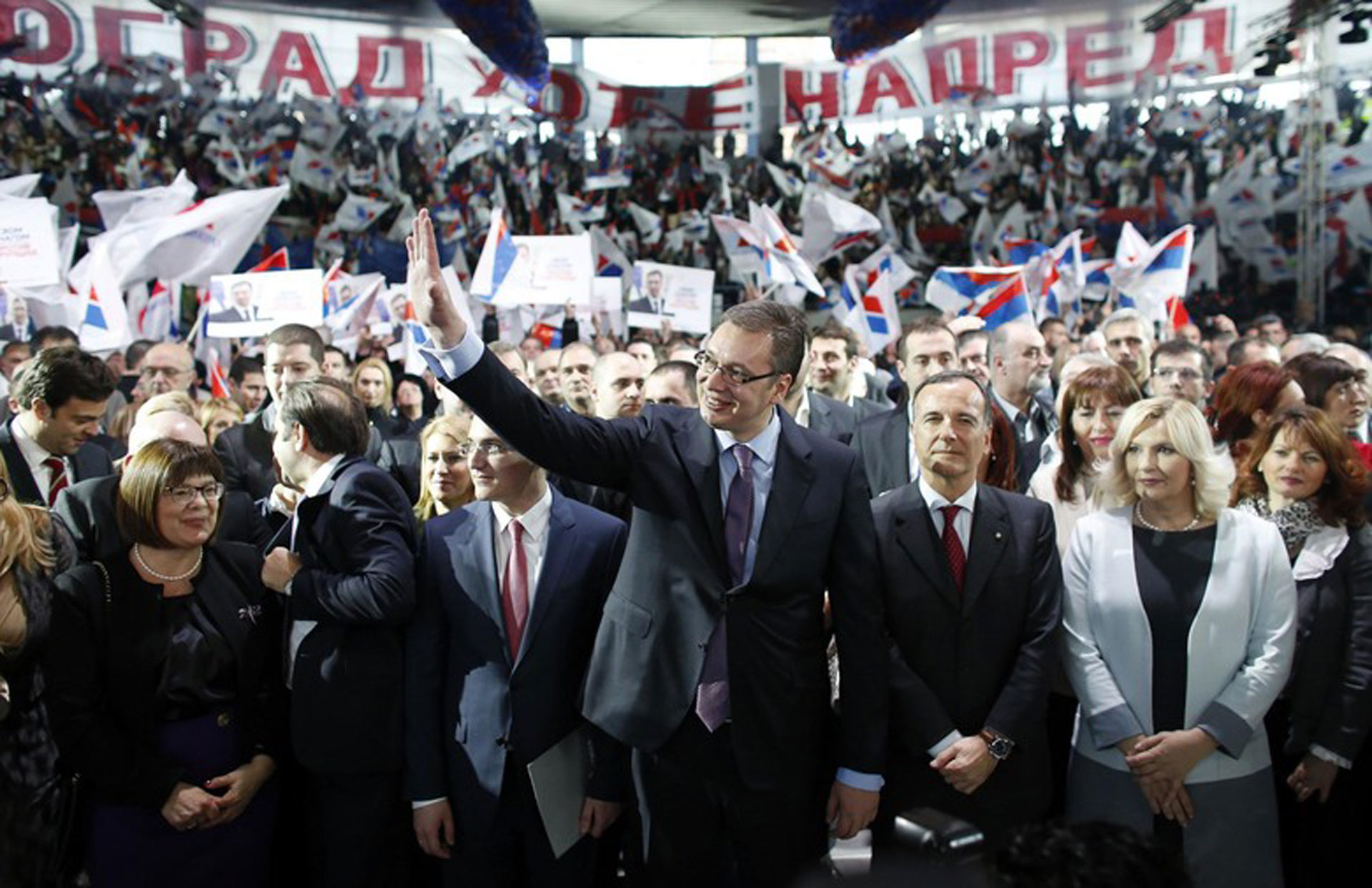 Belgrade, December 29, 2014/ Independent Balkan News Agency
By Milos Mitrovic
The ruling Serbian Progressive Party (SNS) has won a landslide victory in the Sunday local elections in Lucani and Mionica, in the western part of the country, thus confirming its absolute dominance in Serbian politics. In Mionica SNS has got 61.89 percent of the votes. Around 71 percent of the citizens have used their suffrage right.
Analysts say that the result could be explained with the popularity of Aleksandar Vucic, Serbian Prime Minister and SNS leader.
According to Vladimir Djukanovic, SNS Member of Parliament, the coalition led by the Socialist Party of Serbia (SPS), whose leader is Deputy premier Ivica Dacic, came second with 20.11 percent, while the opposition Democratic Party (DS) collected 15.29 percent. Interestingly enough, SNS list in Mionica was supported by the Serbian Radical Party (SRS), alongside with other groups. SRS leader is far right politician Vojislav Seselj who says that Aleksandar Vucic, his former ally, has betrayed him while Seselj was in The Hague Tribunal detention center over indictment for the war crimes.
"The citizens of Mionica have expressed their voice and the plebiscite support (to SNS) is a tribute to the politics of premier", Djukanovic said adding that it was still early to discuss a possible coalition with SPS.
Last week Vucic announced the reshuffle of the government in months to come. Media and analysts speculate on a split between SNS and SPS. SNS has two-third majority in the parliament and is able to establish single party rule.
The voting in Mionica was not without incidents however; DS candidate for the municipality was attacked and was injured on the head, along with SPS activists. According to their statements, they have been attacked by unidentified men whom they presume were not from Mionica.
Miloje Stankovic, head of the local election commission, said that the incidents occurred out of ballot stations, and therefore the body he presides upon "is not in charge".
Dozens of policemen have been deployed around the ballot stations in Mionica municipality in order for further incidents to be prevented.
In Lucani, SNS has won 52 percents of the vote. "Dveri" movement stated that the voting in this town was marked by the "unprecedented pressure of the unidentified people that have arrived in the dozens of jeeps with Belgrade plates".