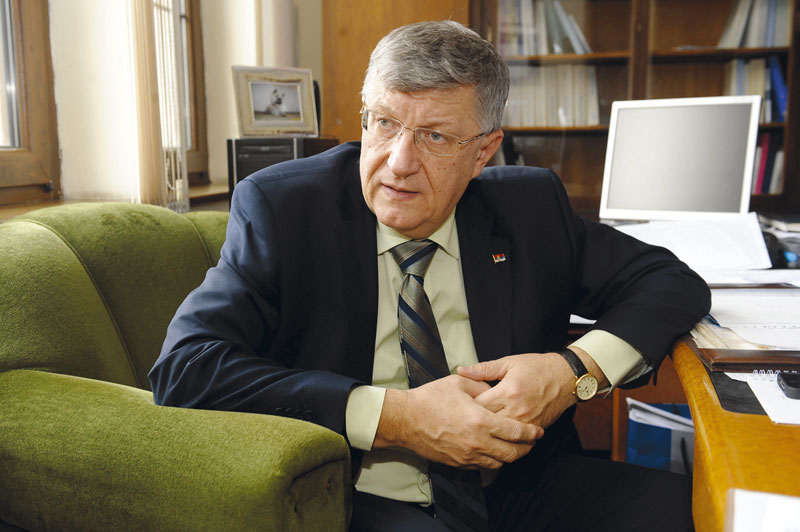 By Milos Mitrovic – Belgrade
Serbian Progressive Party's (SNS) high official Oliver Antic, who is also the adviser of the President Tomislav Nikolic, has left the party, SNS declared on Wednesday evening. Antic was the member of SNS Presidency affiliated with recent scandals with regard to alleged rivalry between SNS leader Aleksandar Vucic, who is Deputy PM, and President Nikolic.
Antic has announced his decision at the SNS Presidency session, party vice president Nebojsa Stefanovic explained. Stefanovic, National Assembly President, specified that the resignation has been accepted; there had been no significant discussion about Antic's decision, he added.
However, Stefanovic admitted that Antic has "made the mistake" in his public statements and that "party Presidency members do not have the right to make mistakes". He said that approaching party congress will prove "there are no positions for such people". "There are many powerful individuals in Serbia which have been trading with the interests", Stefanovic concluded, without being more specific.
On Tuesday, SNS vice president and Energy Minister Zorana Mihajlovic said "it is questionable whether Oliver Antic should stay President's (Nikolic) adviser. She suggested that Antic was among those "who have bet on Vladimir Cvijan", SNS official which recently challenged Vucic's anti-corruption campaign and announced his candidacy for party leader.
The overwhelming majority among SNS members, however, support Vucic to gain another term.
On Wednesday evening, SNS Presidency has also recommended the dismissals of Uzice and Kraljevo mayors Sasa Milosevic and Dragan Jovanovic, which are both party members.
Progressive's executive committee president Radomir Nikolic announced that party cadres in ten Serbian municipalities should withdraw from municipal councils because "they are not key factors in local governments". "If we cannot influence strong enough (local politics) we should not share the responsibility for unsuccessful moves", Nikolic said.
Nikolic, who is son of the Serbian President, also announced the dismissals of "five public enterprises CEO's" at the national level and approximately 100 local directors and party officials. However, he did not specify any names.
Calling early general elections in Serbia is widely expected after both SNS decisive victory at the local elections in five municipalities on Sunday and EU's this week's decision to start accession negotiations with Serbia in January. After 2012 elections SNS emerged as the winner, but Socialist Party of Serbia (SPS) took premiership and other important positions in the government owing to coalition agreement with SNS.
Earlier this week Nebojsa Stefanovic said he "understand SPS is opposed to elections because Ivica Dacic will not be the prime minister once after it will be called".