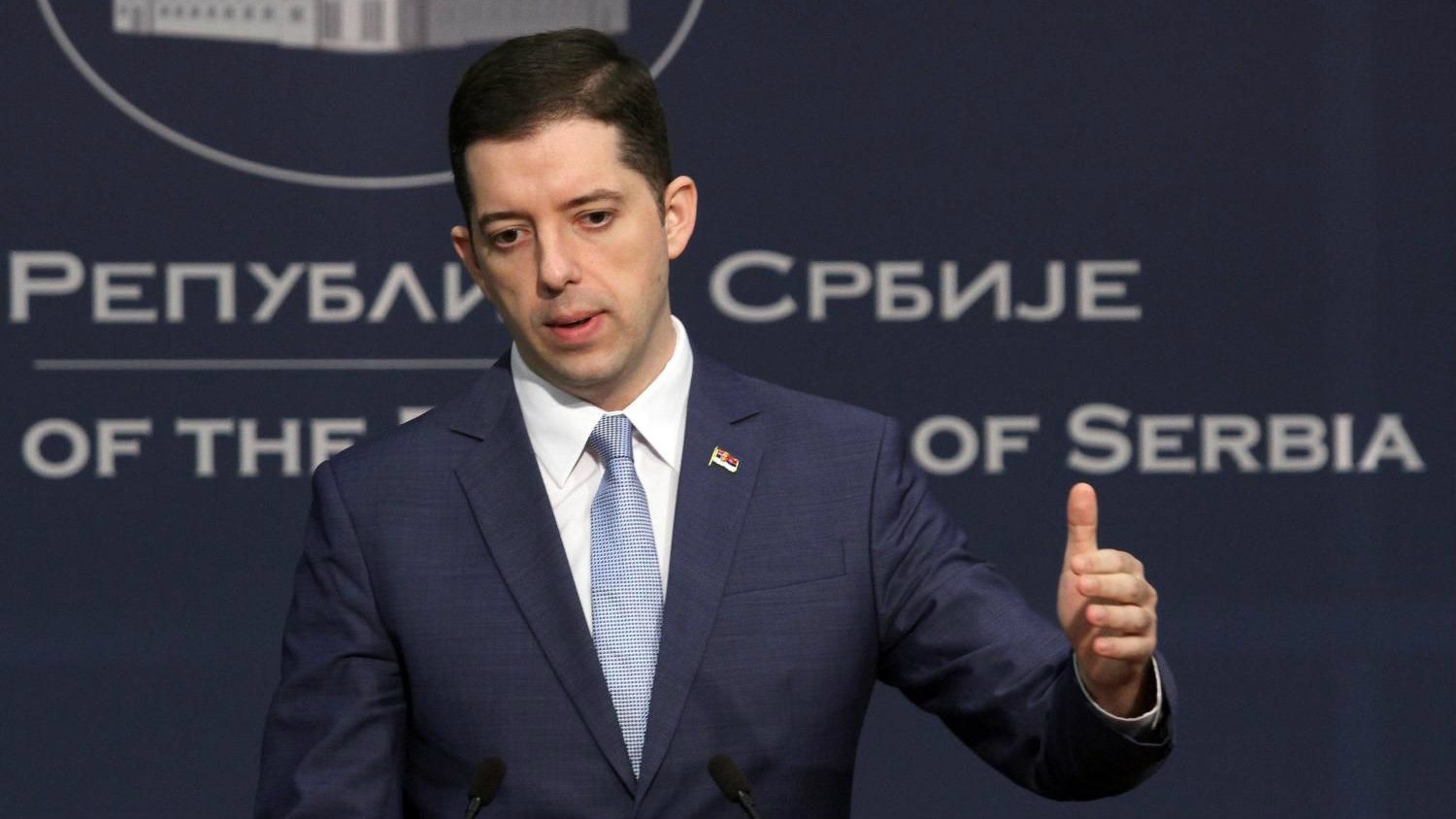 Marko Djuric, high official of the ruling Serbian Progressive Party (SNS) and Andrej Turcak, the representative of the United Russia led by Vladimir Putin, have signed an agreement of co-operation between the two parties.
As Djuric and Turcak have said in Moscow, the document would foster "further strengthening of the relations between Serbia and Russian Federation based on the principles of equality and mutual confidence".
The agreement foresees the conduct of bilateral consultations and information exchange with regard to the
"current situation in both Russia and Serbia"; exchange of views between the parties' delegations on different levels, experts' meetings as well as other bilateral initiatives.
Ties between Moscow and Belgrade have been reinforced by Russia's "strong support to Serbia with reference to Kosovo and Metohija and other important issues", Djuric said after the agreement was signed.
He underlined "the high personal trust" among the leaders of the two parties, Putin and the Serbian president Aleksandar Vucic.
"The biggest party in South-Eastern Europe -namely the SNS- and the Russian ruling party have signed an agreement on co-operation whose aim is to use our parties' relations in order to further enhance the links between our countries, links based on confidence, respect and love that exist among our two nations", Djuric underscored.
In Moscow, Djuric had meetings with representatives of the Russian Foreign ministry, the parliament and from other institutions, too. The issue at the talks, as he said, was the "mutual action with regards to the protection of the Serbian national and state interests especially in Kosovo and Metohija".
The Serbian high official, who co-ordinates the government's office for Kosovo, attended, as a guest, the Conference of Asian political parties held in Moscow. Representatives of parties from 52 countries took part in the conference; SNS's representative discussed with many of them, urging them to support Serbia.
"The dissolution of Serbia by taking Kosovo and Metohija from it should not be supported", he said. "Thanks to the policy of president Vucic", Djuric concluded, "Serbia is form bonds of friendship all over the world"….. / IBNA
Main Photo (File): Marko Djuric