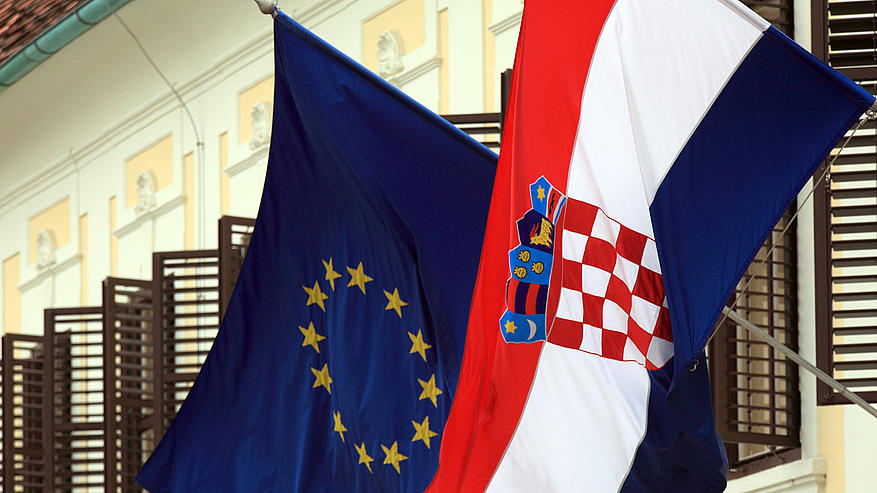 By Natasa Radic – Zagreb
During her official visit to Belgrade on June 21st,  deputy Prime Minister and minister of foreign affairs Vesna Pusic has confirmed that Serbian President Tomislav Nikolic will arrive in Zagreb on June 30th on the occasion of the celebration of Croatian accession to the European Union.
Pusic met in Belgrade with Nikolic, Aleksandar Vucic and Ivica Dacic.
They discussed the issue of missing persons, housing problems of the refugees and the payment of pensions to citizens that have earned their pension in Croatia and now are living in Serbia. This is why Labour Minister Mirando Mrsic accompanied forerign minister on her trip to Belgrade.
It was also agreed that with the beginning of the new school year, the children of members of the Croatian national minority will have academic education in the Croatian language and script, and Serbia, meanwhile, will print the textbooks for them.
The date of the official visit to Belgrade was carefully planned so that Croatia would give full support to Serbia in Belgrade's attempt to get the date for the start of accession negotiations to join the EU, Pusic confirmed. A few days ago, Croatian President Ivo Josipovic said that at the celebration on the June 30th "all the neighbors, all the presidents, including President Nikolic," are welcomed, adding that all guests will be satisfied with the event. Josipovic then expressed the hope that Nikolic will come to Zagreb.
The arrival of Angela Merkel is also expected, and the attendance was confirmed by other presidents in the region: three members of the Bosnia Herzegovina rotating Preisdency – Nebojsa Radmanovic, Bakir Izetbegovic and Zeljko Komsic, Slovenian President Borut Pahor, Montenegrin Filip Vujanovic, Macedonian President Ivanov Djorge, Albanian President Bujar Nishani and Kosovo President Atifete Jahjaga.
-Finally the important day is coming, we are so close. I'm glad to be at this spectacular celebration that will bring to our country tge high dignitaries from the region. We are geopolitically and economically linked and it is necessary to maintain good relations with our neighbors – said the professor of chemistry and biology Ivana Botica from Zagreb, and added that she will come to the celebration with her entire family.