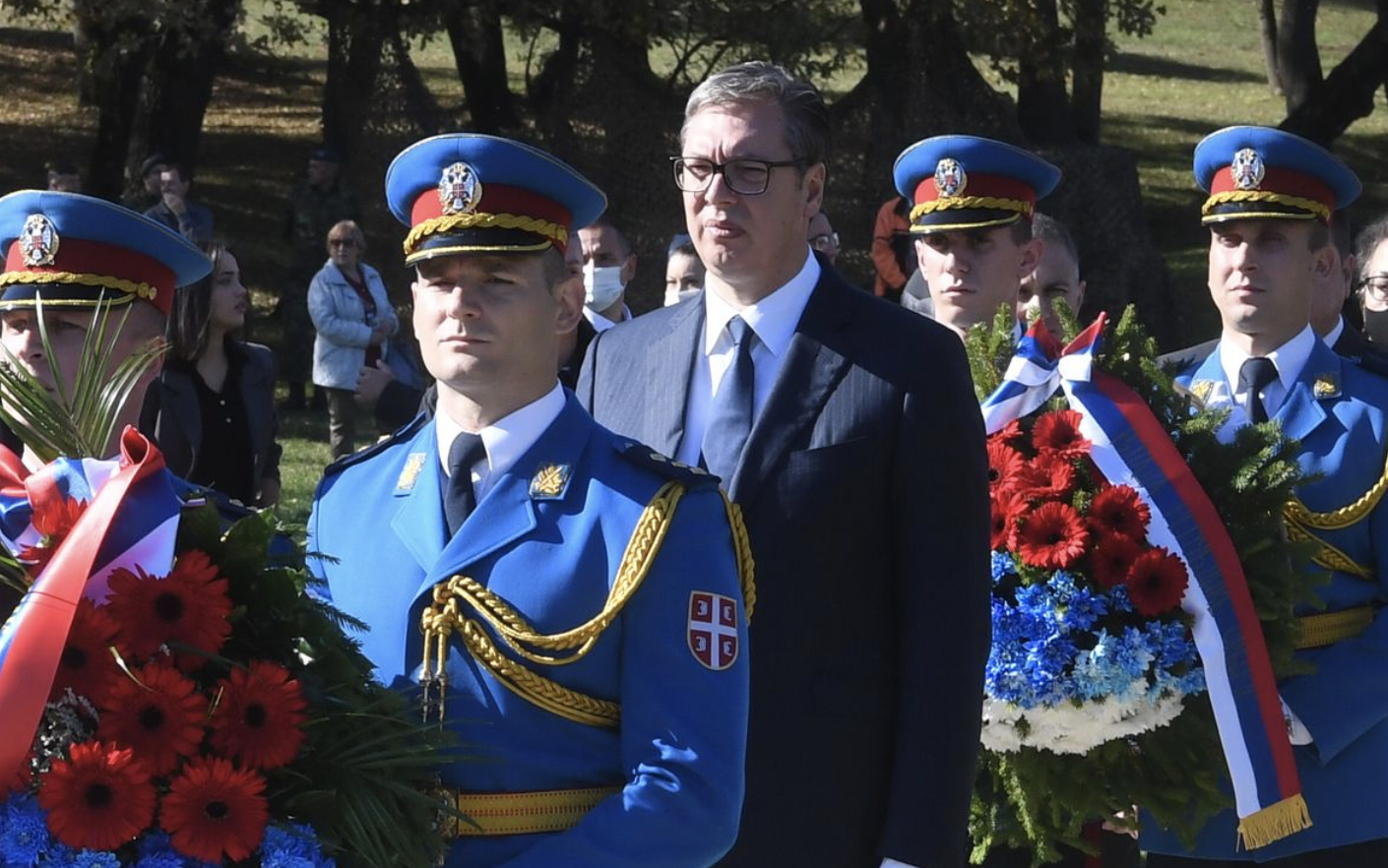 The President of the Republic of Serbia, Aleksandar Vučić, attended the memorial service at Šumarice in Kragujevac today.
Bishop Šumadijski Jovan and the clergy paid tribute to the victims, after which President Vučić laid a wreath at the monument erected at the place where on 21 October 1941, the German occupation forces shot the students and teachers of the Kragujevac High School.
The "Kragujevac October" Memorial Park in Sumarice marks the Day of Remembrance of the victims of World War II and the 80th anniversary of the mass execution of civilians in Kragujevac.
Kragujevac October or Kragujevac Massacre is the massacre of the civilian population, mainly Serbs of Kragujevac and surrounding villages, carried out by the German occupation forces on 19, 20 and 21 October 1941, in the occupied part of Serbia.
Approximately 3,000 inhabitants of Kragujevac and the surrounding areas died in this crime, and among them 300 schoolchildren from Kragujevac and fifteen children between the ages of 8 and 15.
After the Second World War, it was considered that 7,000 civilians died. According to the data of the historian and former curator of the museum in Šumarice, Staniša Brkić, 2,796 people were executed that day./ibna