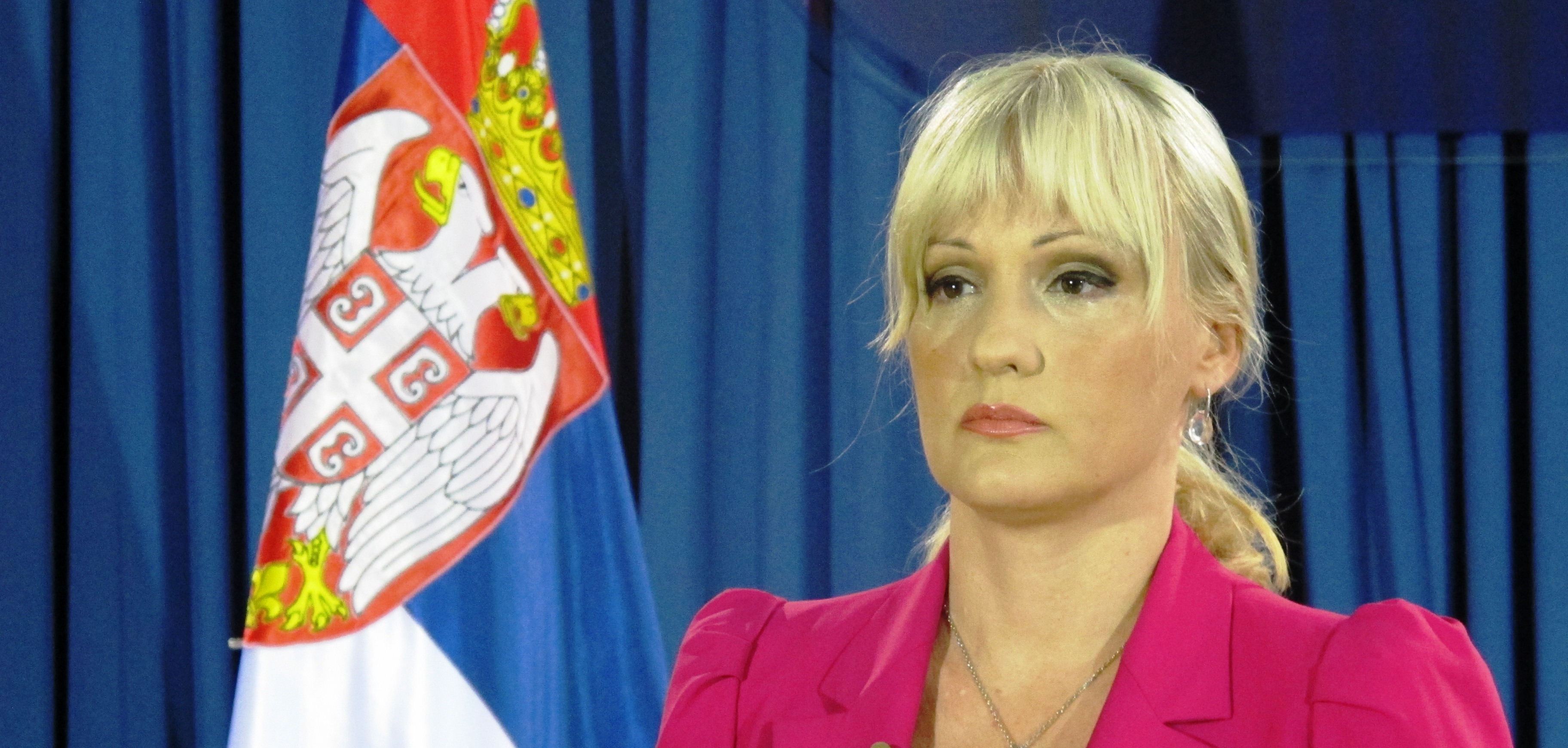 Belgrade, January 27, 2015/ Independent Balkan News Agency
By Milos Mitrovic
"There is a permanent campaign against President Tomislav Nikolic", president's aide Stanislava Pak Stankovic said today, adding that "Serbia as a prosperous country which cooperates with both Russia and European Union" is not in the interest of "some". The campaign has been intensified in spring 2014 and "some scandals are being invented on a daily basis, creating big stories", she said to Pink television.
Pak Stankovic also said that the military parade which was organized in Belgrade in October in the presence of Russian President Vladimir Putin was not in the interest of "some". She underlined that presidential elections would be held in 2016 explaining that Nikolic is "committed to Serbia" and has good performance.
"Recently we have witnessed the way some media in Serbia are financed", Pak Stankovic said, possibly alluding to accounts which have put an emphasis on contents in some media supported by European Union. She said that there's a tendency of disqualifying the government as "incompetent and dilettantish".
When asked on the President's platform on Kosovo and Metohija, Pak Stankovic said "it is an important question considering Serbia's position on final status" of the territory as well as possible agreement with ethnic Albanian side.
Pak Stankovic said "there is expectation" from Serbia to sign agreement on normalisation (of the relations with Pristina); she pointed out that Serbia has to know what will be the name of the territory which is supposed to sign the document.
"This is not going to happen tomorrow or the day after tomorrow, but certainly before the President's first term ends", she added.
Nikolic was elected in 2012. According to the Constitution, Serbia elects its president in direct voting. In 2012, Nikolic became head of state as Serbian Progressive Party (SNS) leader; he subsequently ceded the position of party leader to Aleksandar Vucic.
Vucic became Serbian Prime Minister in April 2014.
Amid growing speculations on a row between allegedly nationalistic Nikolic and allegedly strongly pro-European Vucic, Pak Stankovic described their relations as good. The policy is harmonised, there are some differences, but the objective is the same – a prosperous Serbia with more jobs and investments, she concluded.