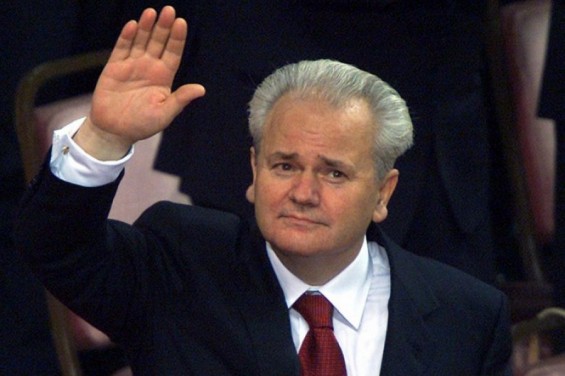 Belgrade, March 11, 2016/Independent Balkan News Agency
By Milos Mitrovic
Those who respect the memory of the late Serbian and Yugoslav President Slobodan Milosevic have marked today the 10th anniversary since he died. Serbian labor minister Aleksandar Vulin, Socialist Party of Serbia (SPS), honor president Milutin Mrkonjic and Serbian Radical Party (SRS) leader Vojislav Seselj have laid wreaths on Milosevic's grave in the yard of former president's house in Pozarevac, his hometown.
"Slobodan Milosevic fought as a hero for Serbian national interests", Seselj said in his tweet. "Serbia has unjustly renounced and forgotten Milosevic", Mrkonjic said in the interview with the Danas daily.
Milosevic died on March 11, 2006 in the detention center of the International Criminal Tribunal for the Former Yugoslavia where he was tried for war crimes in Yugoslavia wars in 1990s. Despite the examples of praising him, Milosevic remains controversial in Serbia due to both his role in the dissolution of the former Yugoslavia and authoritarian rule from 1989 to 2000.
Milošević was buried in the yard of his family house in Požarevac, 82 kilometers south-east of Belgrade; at the time, his SPS had demanded the state to organise a funeral at the highest level, but new democratic government had refused.
During the 1990s Milosevic and his regime were sometimes perceived by the West as the "butcher of the Balkans" and sometimes as the "unavoidable factor of the peace and stability". The final break up between Milosevic and West came in 1999 during the conflict in Kosovo and Metohija and NATO's bombardment of Yugoslavia.