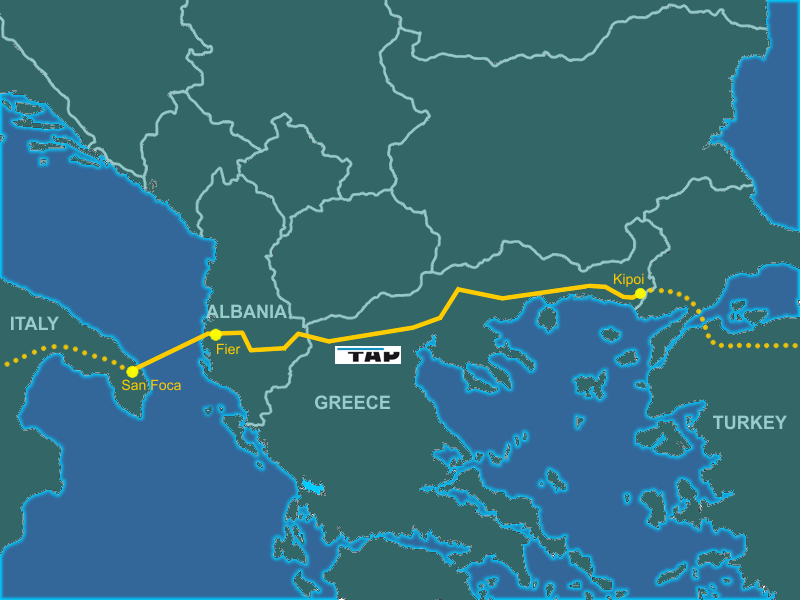 Belgrade, May 28, 2015/ Independent Balkan News Agency
By Milos Mitrovic
Serbia has nothing to hope for considering gas supply from Azerbaijan because contingents have been agreed and distributed in advance, Alexander Frolov from the Russian Institute for National Energetics told Sputnik Serbia. Earlier today Prime Minister Aleksandar Vucic's said that Serbia "is ready for gas supply diversification".
When asked what are Serbia's opportunities with regard to gas supply diversification, Frolov remarked that Vucic has obviously talking about Azerbaijan gas "which has been announced in a thundering voice and which should be distributed through TANAP-TAP pipeline". "But, unfortunately for Serbia… first, the optimal volume supply through this pipeline could be expected only after 2020. And – even more important – the supply contingents have already been agreed; therefore, there's no room for Serbian needs. The optimal volume is 16 billion cubic meters – 6 billions for Turkey and 10 for the Europe, mostly for Italy", Frolov underlined.
Serbia imports 82 percent of its gas needs from Russia through Ukraine.
Prime Minister Vucic, who is at the second day of his landmark visit to Tirane, told Associated Press that Serbia "will accept U.S. calls to reduce dependency on Russian gas by adding an American-backed pipeline that would bring gas to Europe from Azerbaijan". American agency marked his statement as a "major political shift".
The United States has been encouraging Balkan and other states to move forward with the Trans-Adriatic Pipeline, which will take Azeri gas from the Caspian Sea to Italy, rather than setting its hopes on another project that would pipe Russian gas through Turkey, AP reported.
Frolov told Sputnik that Vucic is an "absolutely pro-Western orientated politician" and that there's "nothing problematic" in his statement. "He uses pro-Russian rhetoric only in order to get certain advantages for Serbia which is completely understandable", Russian expert concluded.
Next week, Vucic will officially visit Washington where he will meet with U.S. Vice-President Joe Biden.
Miller in Belgrade: Gazprom is unrivaled
Russian gas exports to Europe increase and this trend will continue with a 17 percent increase in next 15 years, Gazprom CEO Alexey Miller said today in Belgrade. Speaking at an energy conference, Miller stressed that other gas projects in Europe cannot rival the Russian state-owned giant. He said that there is a need for new pipelines between Russia and Europe "which will be negotiated".
The share of the Russian gas in European markets has reached approximately 30 percents in 2014, Miller underlined adding that assessments suggest further growth. Regarding TAP pipeline, Miller noticed that the beginning of its construction suffers constant postponements.