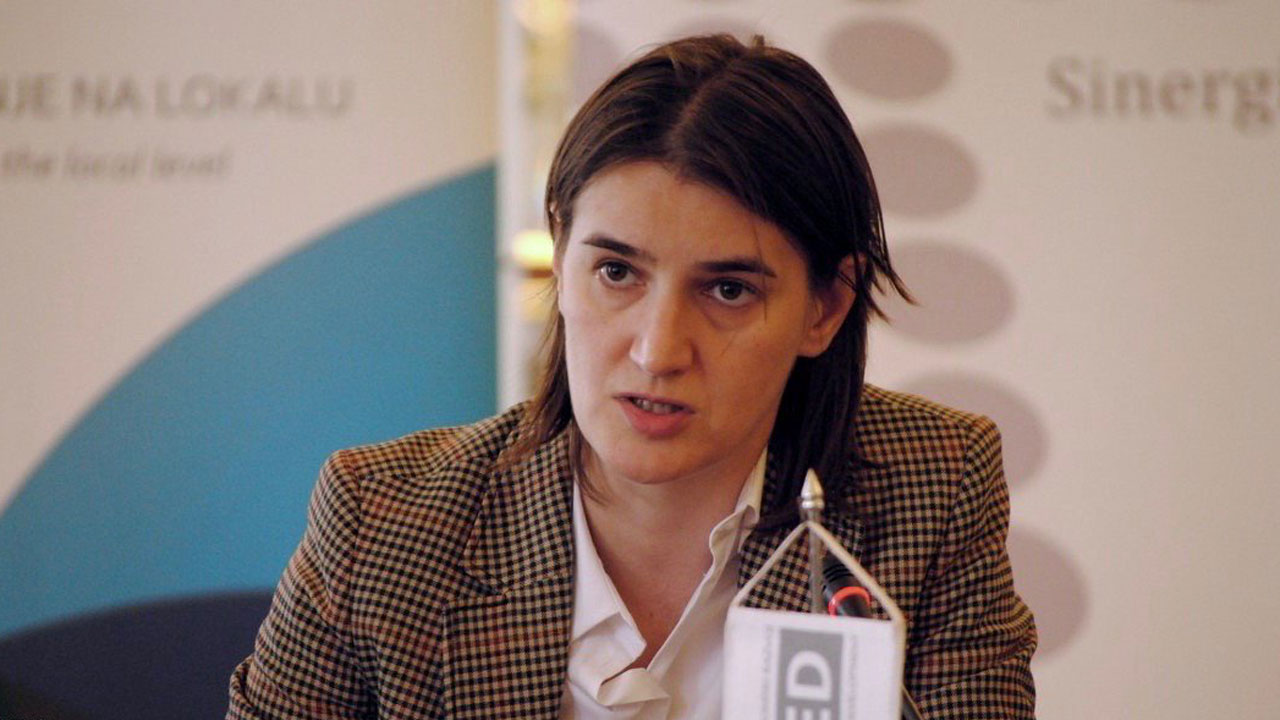 Ana Brnabic, the Serbian prime minister, has criticised a number of opposition politicians, including former Belgrade mayor Dragan Djilas, former ombudsman Sasa Jankovic and Democratic Party (DS) leader Dragan Sutanovac. At the same time, Brnabic said that she "respects" the far right leader Vojislav Seselj.
In the interview for the Nedeljnik weekly, Brnabic said that Djilas, who has announced that he will run in the 2018 Belgrade elections, "cannot lead" the capital city "in an adequate way". "He (Djilas) does not understand the minority rights nor his legal obligations. He does not support the Pride Parade", Brnabic explained.
The Serbian PM is openly a gay person, while Djilas, at the time when he was mayor, was opposed to organising Pride Parades in Belgrade. Brnabic also recalled that as a mayor, Djilas had arranged to move the Roma people from some parts of the city.
When asked "what she thinks" about Sasa Jankovic, who is now the leader of the Movement of Free Citizens, the premier replied that she did not "hear any serious position on country or national issues" from him. She also denounced Jankovic over his alleged claims about Pride Parade. "He (Jankovic) can freely change the name (of his group) into Movement of Some Free Citizens", Brnanic underlined.
She claimed that the Democratic Party and its leader, Dragan Sutanovac, strive to present the current situation in Serbia worse than it actually is. "It is sad when during the parliamentary session, we hear the news that new chapters in the accession process with the EU are to be opened, but only MPs of the ruling coalition applaud", Brnabic said.
However, the PM noted that she respects Vojislav Seselj, the leader of the far right Serbian Radical Party (SRS) who was indicted by The Hague Tribunal for the former Yugoslavia, for the war crimes during the 1990s. Wishing to explain why she respects him, she stressed that since his stance is a widely and well-known stance, "one can always be certain about it"…/IBNA