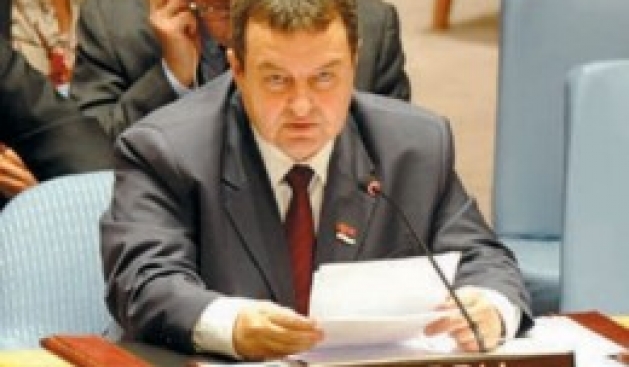 Pristina, November 20, 2013
USA, France, Great Britain have praised November 3 local government elections in Kosovo and according to their representatives, Kosovo has shown that it has the necessary capacities to hold free and honest elections. These countries have also condemned the attacks of extremist groups against three poll centers in the north of Mitrovica, by demanding for the perpetrators of these attacks to be put before justice. Representatives of these countries declared yesterday at the UNO Security Council that only direct dialogue between the governments of Kosovo and Serbia overcomes and offers solutions for all the problems that may exist between these two countries.
Representative of France in the UNO said that France welcomes the normalization of relations between Kosovo and Serbia and also the dismantlement of parallel structures in the north of Kosovo, which are still existent Meanwhile, France, USA and Great Britain have condemned the attacks of extremist groups against three poll centers in the north of Mitrovica.
Meanwhile, the representative of Russia, Vitali Curkin has confirmed the support toward Belgrade for the solution of problems through dialogue, which must be ongoing based on resolution 1244.
At the meantime, speaking on the report on Kosovo at the UNO Security Council, the prime minister of Serbia, Ivica Dacic said that there has been progress, including the agreement reached on April 19, but that the agreement is not relevant if it's not implemented in practice.
Dacic has complained about the visits of Serb officials to Kosovo.
"Representatives of Turkey and Albania are allowed to participate in the electoral campaigns', said he.
Dacic has criticized Kosovo's security structures, which according to him, have not taken adequate security measures, while condemning the incidents taken place in the north. Dacic has also been skeptic toward the OSCE decision according to which, the electoral material of the north should be counted in the ballot counting center of Fushe Kosova.
Meanwhile, he has accused Pristina of not taking the necessary measures about the amnesty and other laws which were part of the April 19 agreement. /ibna/