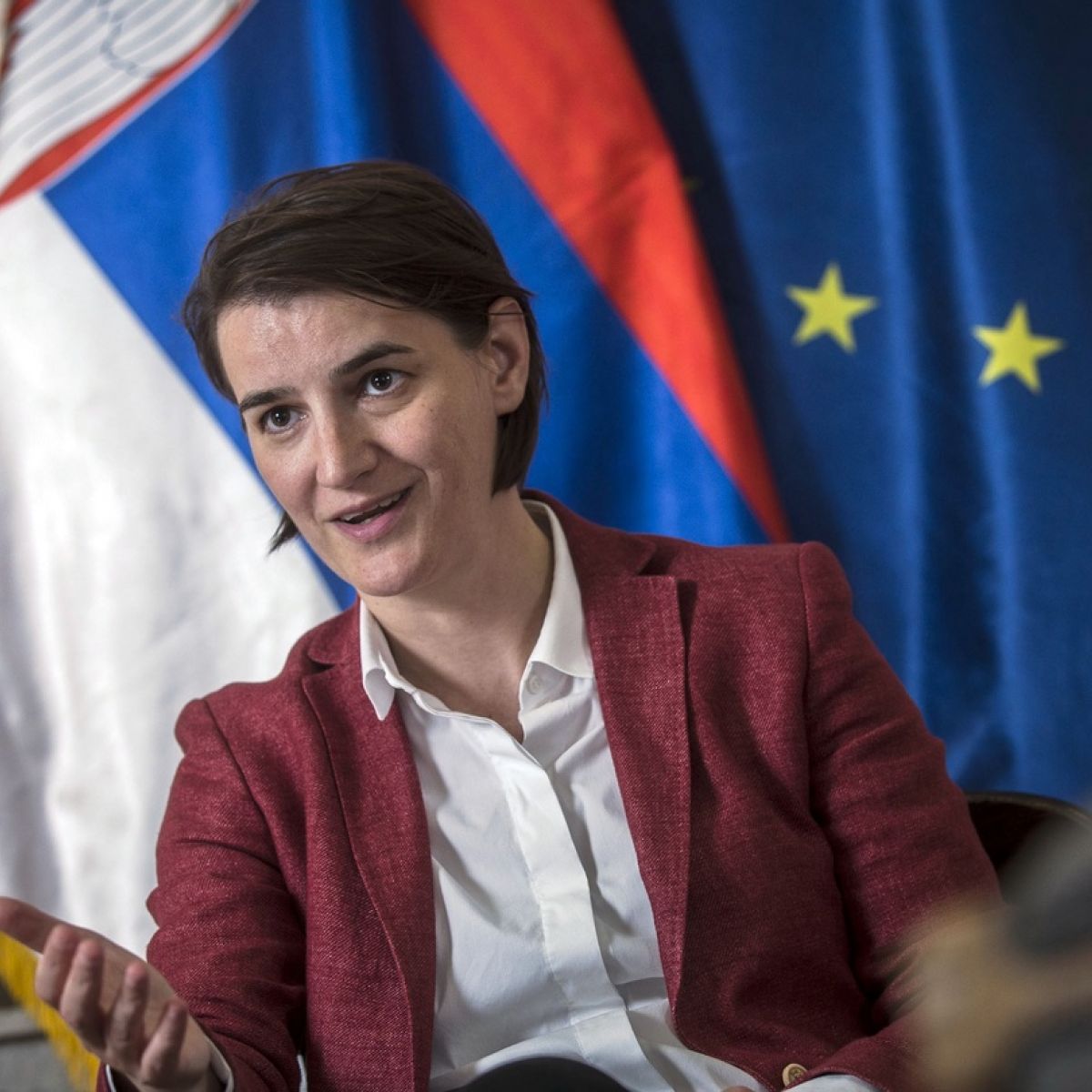 Ana Brnabic, the prime minister of Serbia, said today that opposition parties are irresponsible with regard to the Kosovo policy, calling their stance "cowardice".
The opposition has revealed its "real stance on Kosovo, which means that this issue should remain unresolved", Brnabic claimed in an interview with the main pro-government TV Pink channel. The "irresponsibility" of the opposition, she went on, "was the same when they were in power, destroying and robbing Serbia".
The PM spoke of "representatives of the opposition" who "are getting more and more nervous". "It is especially difficult to believe that they have admitted they do not have their own policy with regard to Kosovo and Metohija".
The opposition's top priority is to sack the Serbian president Aleksandar Vucic, Brnabic noted. "Peace and stability are not as important as grabbing the power", the premier said, claiming that the former ruling parties "led to the loses of jobs, the closure of the factories and almost to the bankruptcy of the country".
She insinuated that opposition heads would not resolve the Kosovo issue, but would rather leave it for the next generations. "This is cowardice! Responsible policy means resolving the greatest problems while in power."
Brnabic reiterated that she considers joining the ruling Serbian Progressive Party (SNS) led by Vucic. She explained that the progressives have been "sincerely supporting her" when she became public administration minister in 2016 and ever since. Vucic appointed her as prime minister in July 2017.
"This support never depended on whether I was a party member or not", Brnabic told TV Pink. "I have never been pushed to become a party member"…. / IBNA