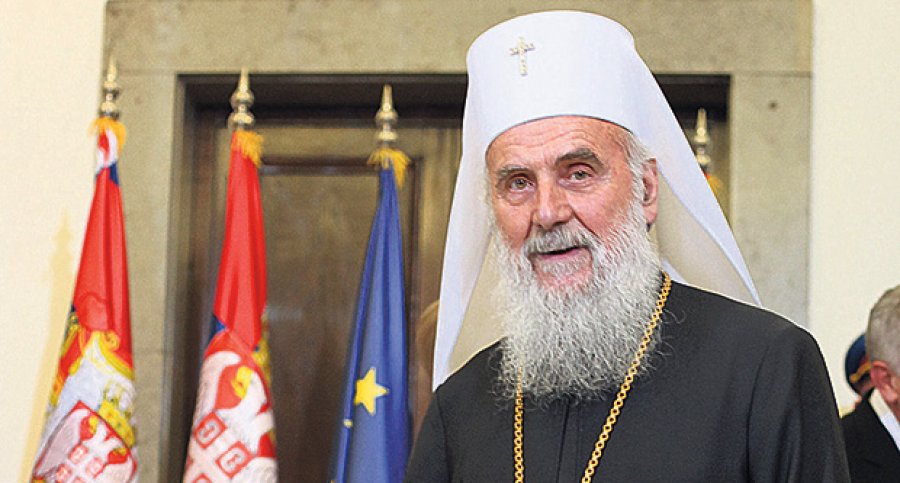 Belgrade, November 2, 2015/ Independent Balkan News Agency
By Milos Mitrovic
The reintroduction of catechism within Serbian educational system was a remarkable event. Nevertheless, it is time now for another step – proclaiming it a compulsory school subject – head of Serbian Orthodox Church (SPC) said in Belgrade today. Patriarch Irinej spoke at the promotion of book "Reintroduction of the religious teaching in the educational system of Serbia" by priest Milan D. Jankovic.
"This (reintroduction of catechism) was a great date, just like the day when catechism was abolished", patriarch Irinej said alluding to communist revolution period in 1944/1945. In his words, Jankovic's book is valuable because it describes the reintroduction of religious teaching "after many years of single-mindedness".
Father Jankovic has much of the credit because he has highlighted the moments when the issue has been resolved "to the benefit of the Church and the education of our children", Serbian Patriarch emphasized.
"I believe that the time has come – to discuss now and today – in order to make it (catechism) regular school subject" with assessing students "just as it used to be", Patriarch Irinej said. He suggested that the overall education would be improved by this change. On the other hand, the catechism teachers would be obliged to take their subject "more seriously", SPC arch-priest concluded.
The Metropolitan Irinej of Backa, who has been awarded for his efforts for catechism reintroduction, said that this decision had multiple importance because it was "illegally and anti-democratically" abolished.
The catechism was reintroduced in Serbian schools in 2001 with significant opposition. However, it remained optional subject until today.