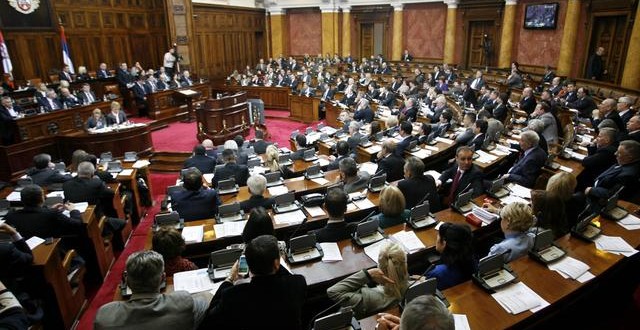 Review by Christos T. Panagopoulos
The Serbian parliament will be scheduled for October 1st, which will open the parliament's regular autumn sitting, Serbian parliament speaker Nebojsa Stefanovic stated on Thursday.
Addressing reporters after the session of the National Assembly Collegium, Stefanovic said that the parliament agenda will cover 23 points, including the bills on legalisation of facilities, mediation, real estate sale and rent, e-trade and protection of competition.
The agenda will also cover ratification of several agreements between Serbia and other countries. According to the Constitution, the parliament meets in two regular sittings, which is in spring, beginning on the first workday in March, and in autumn, on the first workday of October.
The Constitution prescribes that the regular sitting cannot last over 90 days.
Source: Tanjug