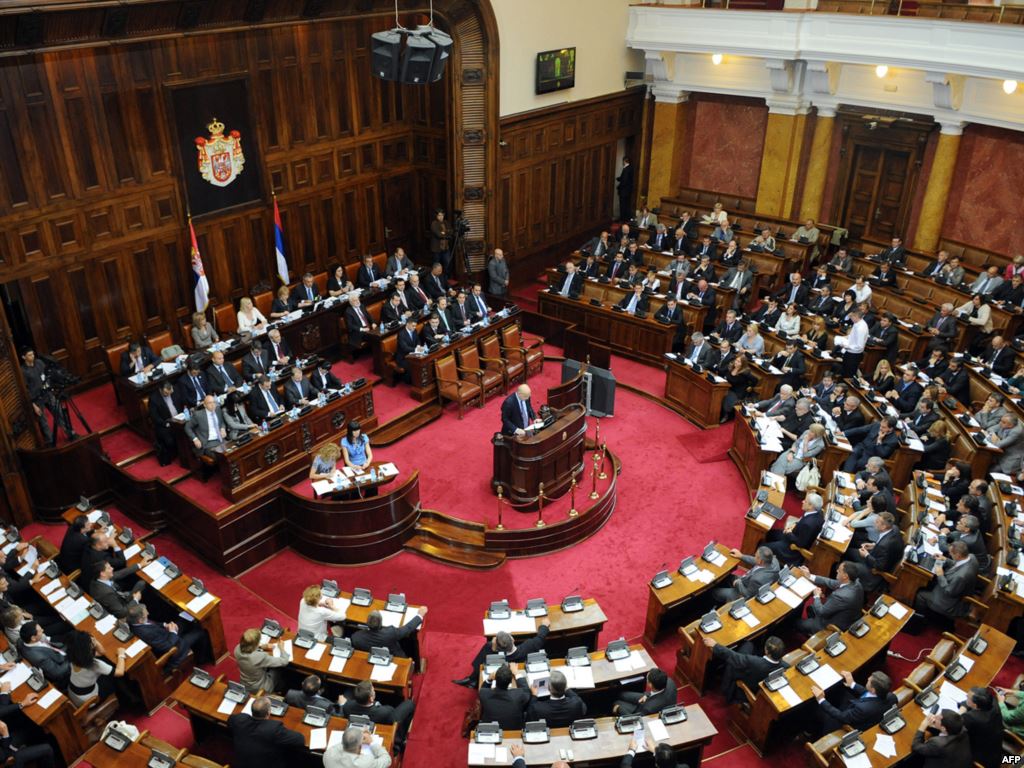 By Milos Mitrovic – Belgrade
On Friday the majority of Serbian parties represented in the Parliament supported the agreement about normalization of relations between Belgrade and Pristina.
The agreement that had been initialled in Brussels on April 19th and the current dialogue between Belgrade and Pristina were the  opportunity for Serbia to try to defend its national interests in a different way than before, Prime Minister Ivica Dacic stressed. Dacic, who is the leader of Socialist party of Serbia, said that "at this moment Serbian Government is maybe condemned by someone, but future generations would respect its courage in resolving Kosovo issue".
Brussels agreement did not grant the  independence to Kosovo, and Serbia had no alternative other than to accept it,  Veroljub Arsic, MP from Serbian Progressive Party, which is pivotal part of the Government, said in the Parliament. "This agreement would not give independence to Kosovo, neither the membership of  the United Nations. What shall we get by rejecting the agreement, auto-isolation?", Arsic rendered. The people of Serbia accepted the plan, he suggested.
Borislav Stefanovic from the major opposition Democratic Party (DP) said that DP would support the agreement "for the sake of Serbian citizens". The deal between Belgrade and Pristina had not been ideal, or good, but it had been defective. However, DP will support it, since the refusal would mean "further decline of the country, deteriorating of the security for Kosovo Serbs, international isolation and breakup of the process of Serbian EU integration", Stefanovic explained.
Democratic Party of Serbia (DPS) of the former Prime Minister Vojislav Kostunica is the only party in the Parliament that is opposing Brussels deal. "The agreement is the act of betrayal of national interests", MP from DPS Slobodan Samardzic said. He stressed that popular voting would be necessary for its approval. In Belgrade, in the first half of May DPS would organize mass rally against the agreement, and after that "Government would have to call referendum", Samardzic said.
However, it had not been clear whether referendum would be called. The popular voting about Brussels deal had also been requested by the representatives of Serbs from the North of Kosovo.
"If you want a referendum that would represent (national) unity, we would accept it. And if people vote differently, by rejecting this agreement, we will resign from our positions", PM Dacic said.