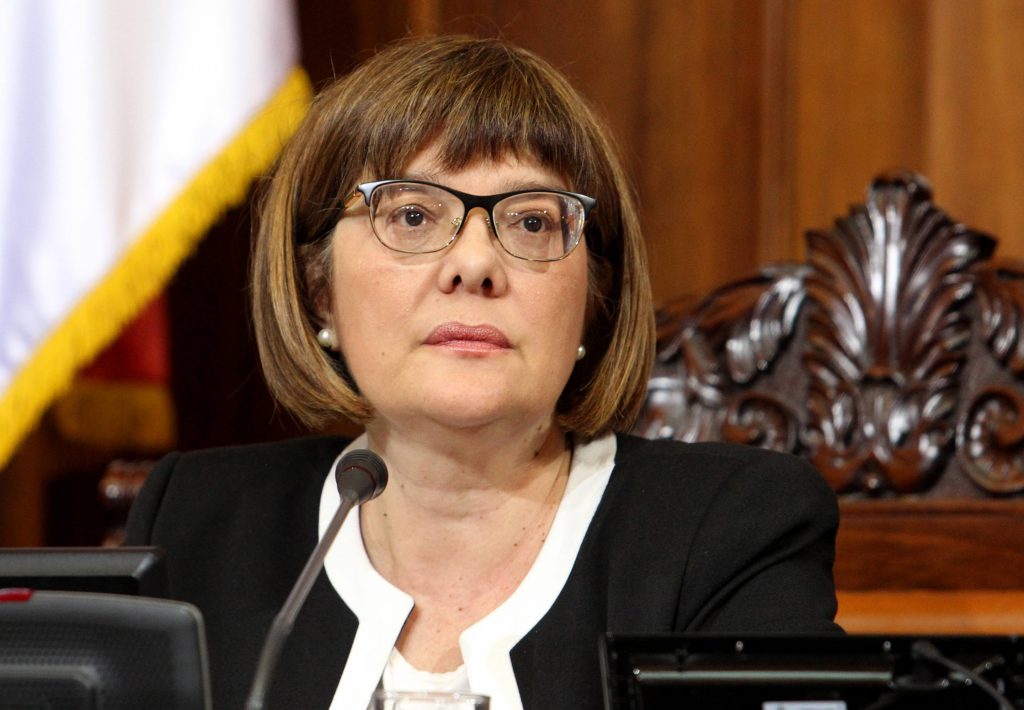 Maja Gojkovic (photo), Serbia's National Assembly speaker, "paused" all parliamentary sessions until the presidential elections which are expected in April. Gojkovic, who is a member of the ruling Serbian Progressive Party (SNS), explained her decision by saying that opposition MPs have insulted her and declined to discuss how parliamentary session "would operate" until the elections.
At the same time, opposition groups accused Gojkovic of abusing the parliament in order to help SNS leader, prime minister Aleksandar Vucic to run his presidential campaign. Vucic earlier said that his campaign would last "five days" and avoided the issue whether he would resign as Prime Minister.
"This is not my cup of tea, I would not react on insults and rude accusations that we have heard today", Maja Gojkovic said announcing she would declare the election date tomorrow.
Bosko Obradovic, leader of the conservative group "Dveri", appealed to all opposition presidential nominees to unite against the regime, and for fair elections. In his words, Gojkovic's move was "another attack against the National Assembly". Obradovic stressed that presidential nominees are not equally represented in the big Serbian media, while voters are exposed to enormous pressure.
"How many dead souls would vote for Vucic", Obradovic said alluding to presumed election fraud.
He said Vucic cannot win in the first round, which is his proclaimed goal.
Democratic Party (DS) condemned Gojkovic's decision interpreting it as misuse of parliament because of the elections. Marko Djurisic from the Social-democratic Party protested over Gojkovic's move suggesting it was an indication of the authoritarianism of the regime in Serbia.
Vuk Jeremic, former foreign minister and presidential hopeful, also said that Vucic cannot gain victory in the first round. Referring to speculations that second round would be held on April 16, Jeremic predicted that the "regime would be defeated on Easter". "Because the time for change has come"./IBNA