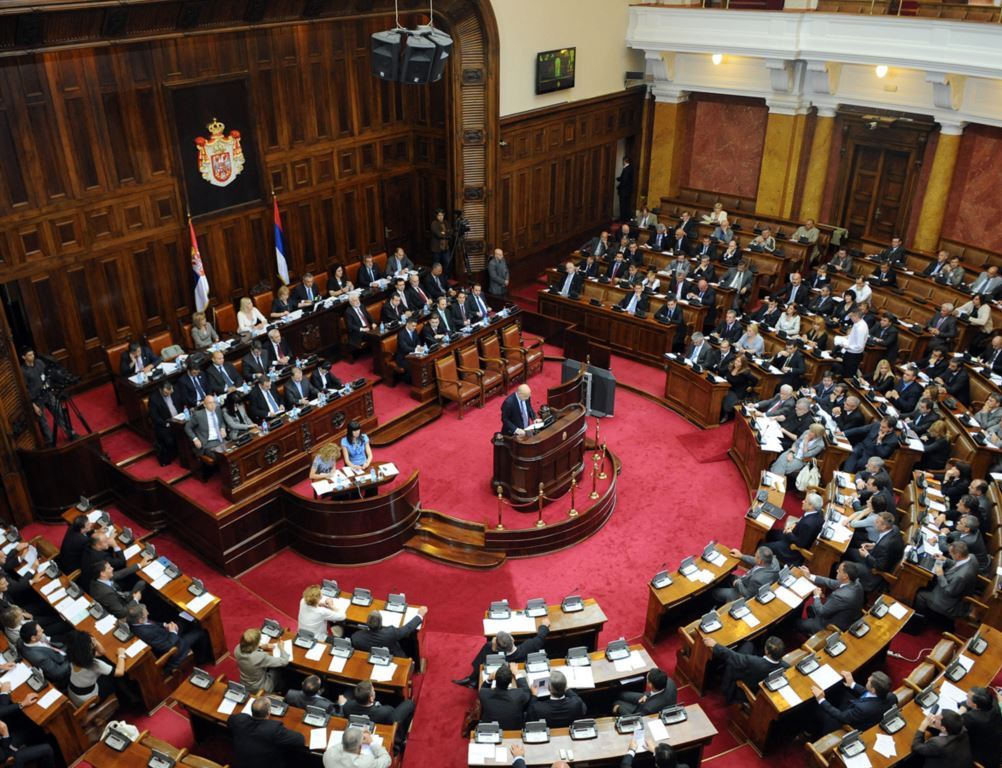 Pristina, April 26, 2013
by Tinka Kurti
The Serbian parliament will discuss today the agreement that was reached in Brussels between the Prime Minister of Kosovo and that of Serbia and which has been already discussed in an extraordinary session in the parliament of Kosovo 6 days ago.
The order of the day is also the report on the dialogue process, including the agreement of 15 points reached on April 19 by the prime Minister of Kosovo, Hashim Thaçi and the President of Serbia, Ivica Dacic.
Meanwhile, on April 22, the Serbian government has ratified the report which has been delivered to the Serbian government on April 24, which states that "During the dialogue process with Pristina, the Serbian government has obeyed the Constitution and has continuously consulted the representatives of the local government authorities in Kosovo".
On the other hand, the government of Kosovo had ratified this agreement only after the initial ratification in the parliament by Kosovo.
The agreement for the normalization of relations between the two countries has been reached in Brussels, with the intermediacy of the high representative of the European Union, Catherine Ashton.
The plans for the implementation of this agreement are being drafted. The plan is expected to be signed on April 26 by both Prime Ministers. /ibna/