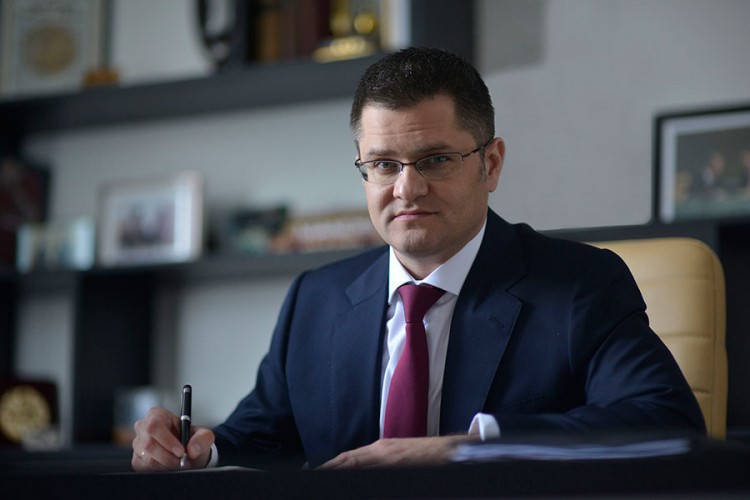 Serbian opposition coalition Alliance for Serbia (SzS) will soon decide on whether it would boycott general elections planned for spring 2020, said one of SzS leaders Vuk Jeremic.
President Aleksandar Vucic and his Serbian Progressive Party do not intend to provide fair and democratic elections, Jeremic said today.
"A successful boycott will make official the fact that situation in Serbia is not normal any more", Jeremic said. In his words, a boycott would be the "moment of truth" and "fastest way" for defeating Vucic's regime. "All those who support the government will vote, the rest will boycott the elections".
Jeremic said he was convinced that there will be more support from the opposition. He "predicted" that foreign ambassadors in Belgrade and EU officials will demand from the opposition to take part in elections. "I will certainly not succumb and I believe that all in SzS will remain united".
The boycotting would undermine the government's legitimacy "and the West would then demand from Vucic to keep the promise – to sign the agreement which would be Serbia's permanent giving up of Kosovo".
Jeremic speculated that the boycott will prevent Vucic from signing the agreement and that West willafterwards require democratic elections. "And he would not be able to win at such elections".
Zoran Lutovac, Democratic Party (DS) leader, said that the fact that the ruling party has accepted a dialogue on free elections with the opposition means that the government has admitted that there were no preconditions for fair voting./ibna