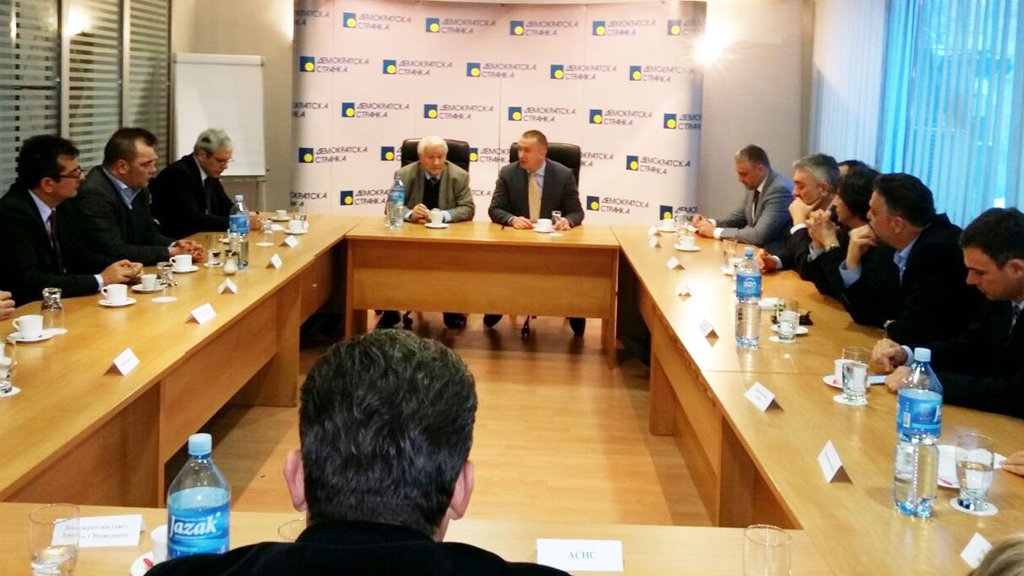 Bucharest, January 20, 2016/Independent Balkan News Agency
By Milos Mitrovic
Serbian opposition parties have not reached an agreement on a coalition ahead of upcoming snap elections. At the meeting on Tuesday evening they have jointly expressed their regret because of the fact. However, new meeting will be held on Friday.
Serbian Prime Minister Aleksandar Vucic announced early election at his Serbian Progressive Party (SNS) meeting last week. As Vucic has explained, early voting is needed in order SNS to get "full mandate" for the reforms in Serbia and to end the accession negotiations with the EU as early as 2020.
Accession talks have officially started last month. But political analysts suggest that Vucic wants to secure four more years to stay in power, because SNS already has "full mandate" with 158 MPs out of 250 gained in 2014 elections.
At the meeting on Tuesday the representatives of five parties – Social-democratic Party (SDS), Liberal Democratic Party (LDP), League of Social Democrats of Vojvodina (LSV), National Movement of Serbia (NPS) and Together for Serbia (ZS) – have expressed their regret because "the opposition representatives have kept their initial positions", Radio-television of Serbia reported.
"We are not closer to an agreement than we have been before the meeting", these groups have stated in press release adding that the positions of the opposition representatives who were present at the meeting became "more clear".
Bojan Pajtic, leader of Democratic Party (DS), the strongest opposition group in the parliament, previously said that opposition was close to an agreement on a joint coalition before the elections. However, the leaders of five above mentioned parties criticized Pajtic due to his "refusal to take part in earlier meetings". This alleged stance by Pajtic resulted in almost half a year to be lost, they added.
Alongside general elections, Serbian citizens will vote in local polls as well as in regional elections in the Autonomous Province of Vojvodina. Earlier this week Vucic said that elections may take place on April 24.