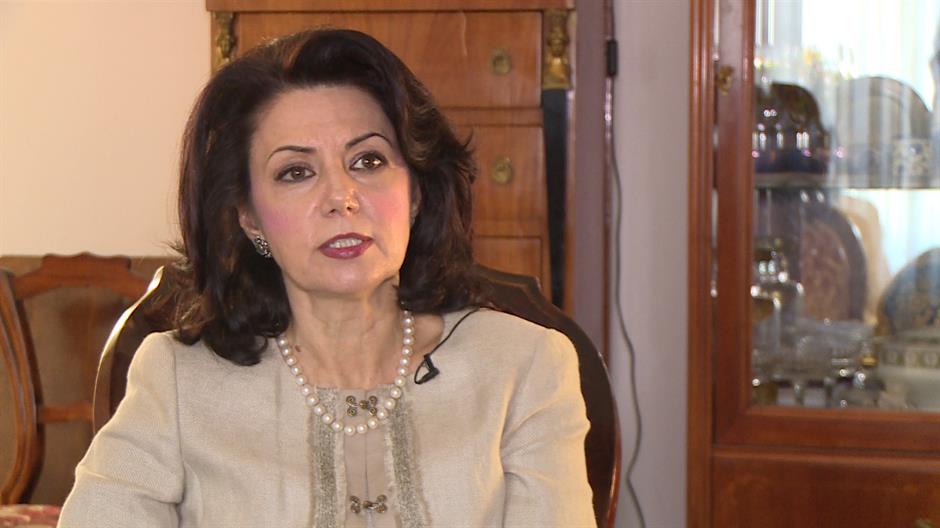 It seems that the government led by Aleksandar Vucic dupes all citizens of Serbia, including people in Kosovo – Sanda Raskovic-Ivic (photo), the parliamentary leader of the conservative "Movement for the salvation of Serbia –New Serbia", commented on the new round of the Belgrade-Pristina dialogue in Brussels.
Raskovic-Ivic compared Vucic's role in talks with the one of the late president Slobodan Milosevic in 1990's. During that period of Yugoslav wars, the West regarded Milosevic as the main cause of the crisis; however, at some point West supported him allegedly for the sake of peace.
"It is quite obvious that Aleksandar Vucic needs negotiations in order to preserve his rule and play the role of 'the factor of peace', just like Milosevic after 1995", she said.
According to Raskovic-Ivic, Vucic and his Kosovar homologue Hasim Taci "are negotiating on what has already been dealt". The talks are senseless because the Brussels agreement was already signed.
And, by signing the Brussels agreement back in 2013, Vucic has "withdrawn the state from Kosovo". Now, he cannot provide even the "leftovers" for Serbia, she went on.
"Vucic is not the president (at the talks), nor the negotiator; to me, he looks rather like moderator… Vucic should care about the interest of the country, as well as the interests of both Serbian and Albanian people but without breaching the constitution", Raskovic-Ivic said stressing that Taci is "war criminal" and that Vucic humiliated Serbia by accepting to talk with him.
Borko Stefanovic, the leader of Serbian Left and former head of Belgrade' team in talks with Pristina, said that none of the elements of the Brussels agreement have been implemented. In his words both Vucic and Taci are "buying alibi". "They are 'doing favor' to Mogherini (Federica) by demonstrating that there are no conflicts", Stefanovic said alluding to EU's high representative for foreign policy.
At the same time, Vucic strives to hide – in front of the Serbian public – the fact that Serbia has transferred its judiciary to Pristina, Stefanovic said. He concluded that Kosovo issue "is to big stake" for both governments and that they just want to "cover themselves" before their voters./IBNA