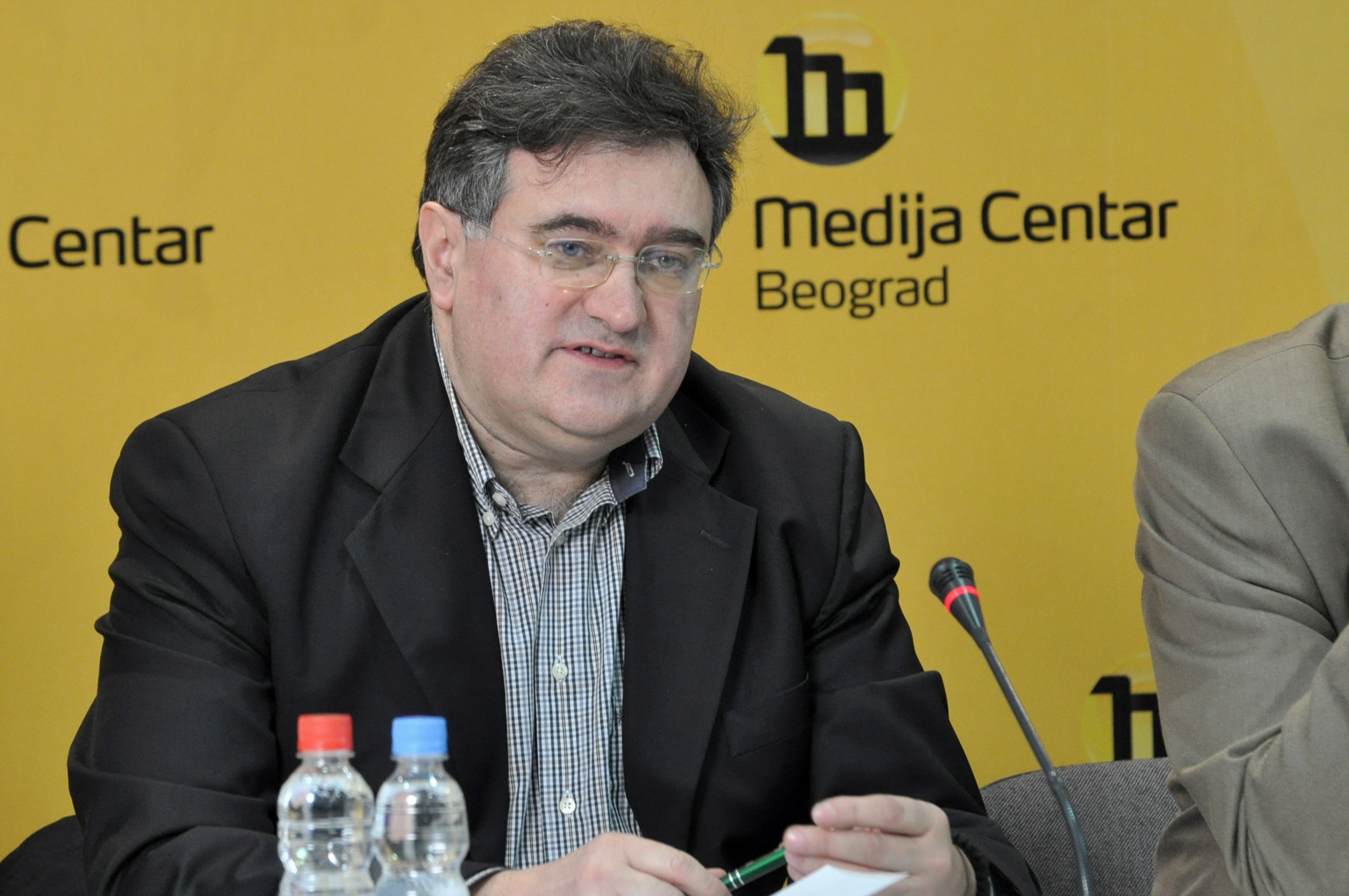 The evacuation of the stuff in Serbian embassy in Skopje as well as government's accusation against FYROM for "offensive intelligence activities" and eventual sudden "normalization", arranged by president Aleksandar Vucic and prime minister Zoran Zaev, was discussed by Serbian opposition MPs today.
Djordje Vukadinovic (photo), a member of the "Movement for the salvation of Serbia – New Serbia" demanded explanation from Serbian Ministry for foreign affairs: "What has provoked the ministry and country's leadership to make such drastic move, which is withdrawal of the whole stuff from the embassy in Skopje?"
The stuff was evacuated earlier this week; however, its now on its way back. According to Vukadinovic, such measures are taken only in the case of war.
"There are a lot of examples of subdued and adulatory behavior (of government) towards those who are sponsors of Kosovo's independence; on the other hand, such a drastic move was directed to the country which, basically, has friendly attitude towards Serbia", Djordje Vukadinovic underlined.
Balsa Bozovic from Democratic Party (DS) has said that members of parliament and citizens "have the right to know what was so dramatic that led Serbia to withdraw the whole stuff from the embassy in Skopje". "Was prime minister Ana Brnabic aware of that, or president Aleksandar Vucic kept information for himself?", he added.
Earlier this week the rift between Belgrade and Skopje escalated amid reports that FYROM would support, or even sponsor Kosovo's plan to become a UNESCO member. Some analysts claimed that "clash" between West and Russia was in the background./IBNA