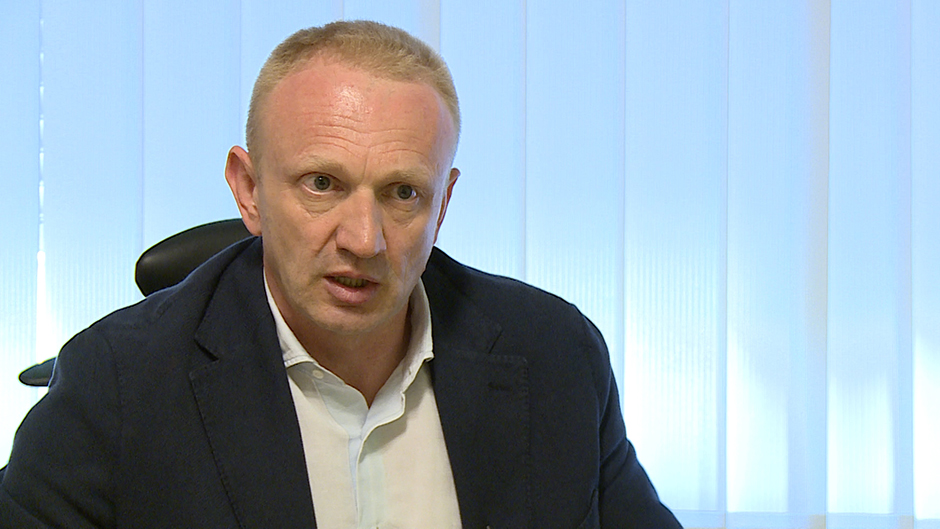 Dragan Djilas (photo), leader of the opposition Alliance for Serbia (SZS) has announced a new protest in Belgrade that will be held on Saturday. The motto of the protest will be "Let's count ourselves", because influential pro-government broadcasters, including national television (RTS), claimed in their accounts that the previous rally was attended by the few citizens. Djilas said that he expects fair reports from RTS.
According to independent estimations, around 10,000 people took part in demonstrations organized last week, the largest this year. The protest was organized after one of the SZS leaders, Borko Stefanovic, who heads the Serbian Left (LS), was beaten.
Djilas promised that "tens of thousands of people will march again". He claimed that the previous protest gathered between 15 and 20 thousand people, "only 90 days since the SZS was created". "Serbian president Aleksandar Vucic can speak of two or three thousands if he likes, but we are good in the second grade elementary school math and we can count without difficulties", he added.
On Sunday, Vucic said that he would "never fulfill any demand even if five million people take to the streets." The only demand from last Saturday's protest was not to use violence as the mean of the political struggle.
According to sociologist Srecko Mihailovic, the main reason for demonstrations with more people than it was expected was the concern of the people that their economic position could further deteriorate. Mihailovic told Danas daily that protests are usual a reaction on "systematic political violence".
When asked to comment Vucic's statement that most of the protesters were middle class, Mihailovic said that the people who enjoy high living standard and those who are extremely poor do not protest. "It is some kind of 'middle' (class), but one that goes down, rather than up", he explained./IBNA