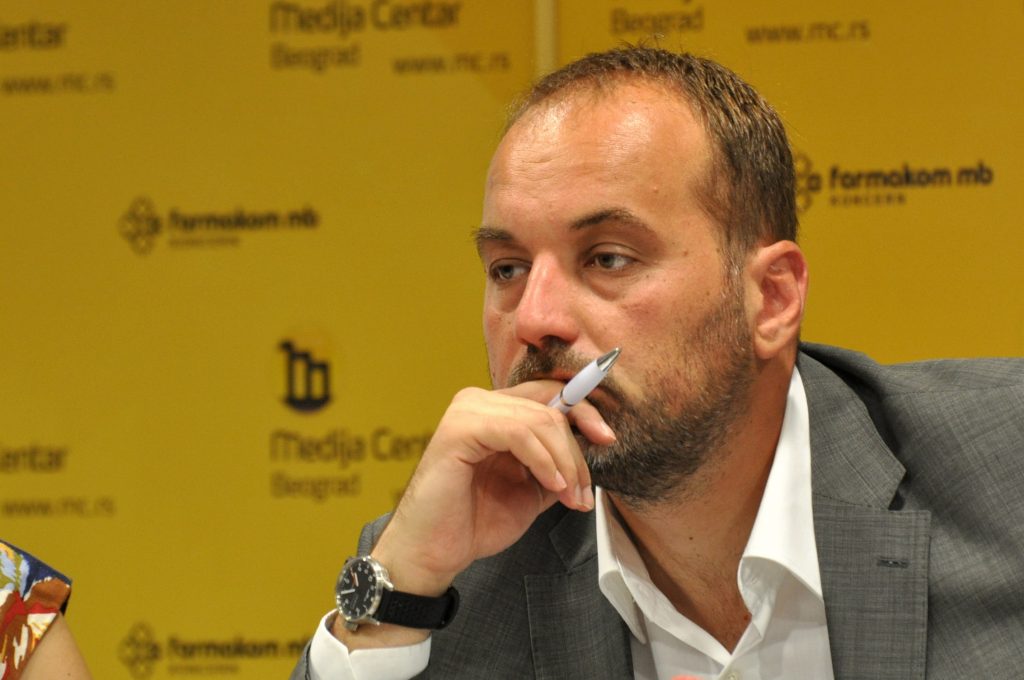 Belgrade, August 8, 2016/Independent Balkan News Agency
By Milos Mitrovic
Sasa Jankovic, Serbian ombudsman, said today that he does not know whether he would run for president. At the moment when Serbia has a "healthy" and at "full capacity" president it would not be appropriate to discuss the issue, Jankovic said in the interview to N1 television. He has been frequently marked by Serbian media as "opposition trump" for presidential elections which should be held in 2017. Still, Jankovic said he was not certain whether he may be the "trump".
"I don't regard on this like opposition or position, I rather pay attention to whether they strive for the rule of law … in Belgrade, or any other place in Serbia, for all citizens. If the government opposes to this, I am their opponent. If my standpoints are equal with those of opposition, we are in coalition then", Jankovic said.
Ombudsman declined to talk more about his candidacy saying that institutions in Serbia are now "weak". He obviously alluded to the fact that a government has still not formed more than three months after general elections were held.
When asked on accusations considering his political ambitions, Jankovic replied that anyone may have them. "What are politics and political ambition? … If politics is to insist on rule of law, legality, common sense, responsibility, then I was always a politician", Jankovic underlined.
When his ombudsman term ends, Jankovic will remain in the sector he has been for 20 years, he said. "I was a journalist, public servant, state official, I have worked in an international organization… Now I am ombudsman. I suppose I would deal with something close to the rule of law and relations between state and citizens… I hope I will  have the opportunity to use what I have learned so far", Jankovic concluded.