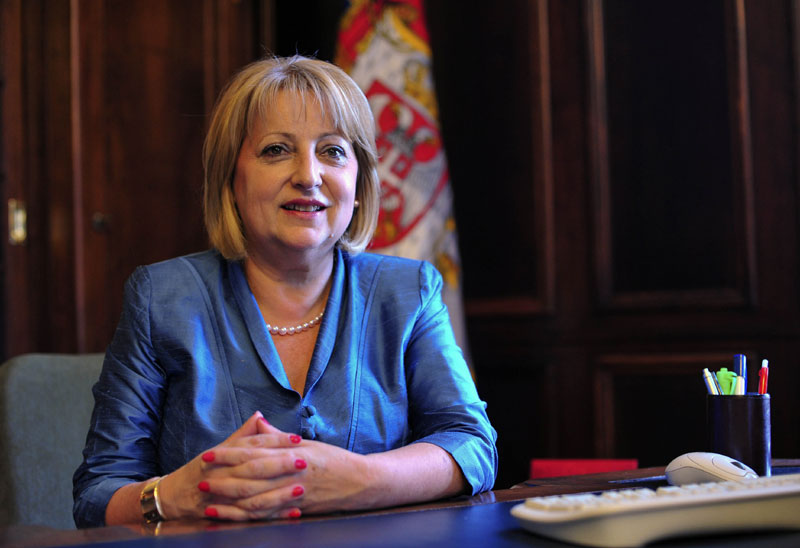 By Milos Mitrovic – Belgrade
The legalization of cannabis for medical purposes means introducing the possibility for experts to determine whether this plant may be useful in treating certain patients under some conditions, Serbian Health Minister Slavica Djukic Dejanovic said on Tuesday adding that "this does not mean narcotic legalization".
However, Djukic Dejanovic refrained from both observing the possibility of cannabis legalization in Serbia and giving her own position in that regard.
"Any substance may be the medicine and the poison. The experts determine – by using very precise methods – which one is the medicine and what dosage is appropriate one", Djukic Dejanovic told journalists in Belgrade.
She said that "similar situations exist"; "there is morphine addiction, but morphine is also used as medicine because it relieves the pain and leads to better spiritual state of persons with severe diseases". Health minister emphasized that substances such as cannabis and morphine should not be used by the patients inclining to addiction.
In January thousands Facebook users in Serbia supported the social network group initiative for the legalization of medical cannabis. "There are no addicts among them and their objective is the legalization of using cannabis in pharmacology and medical treatments", site 24.sata reported.
According to the law, possession, producing and trade of narcotic drugs represent criminal offense. "Any changes in that regard must be supported and justified by  experts", Health Ministry announced commenting the initiative.
"Health Ministry's positions on professional issues, including the legalization of medical cannabis, are based on the relevant expertise", it was stated.