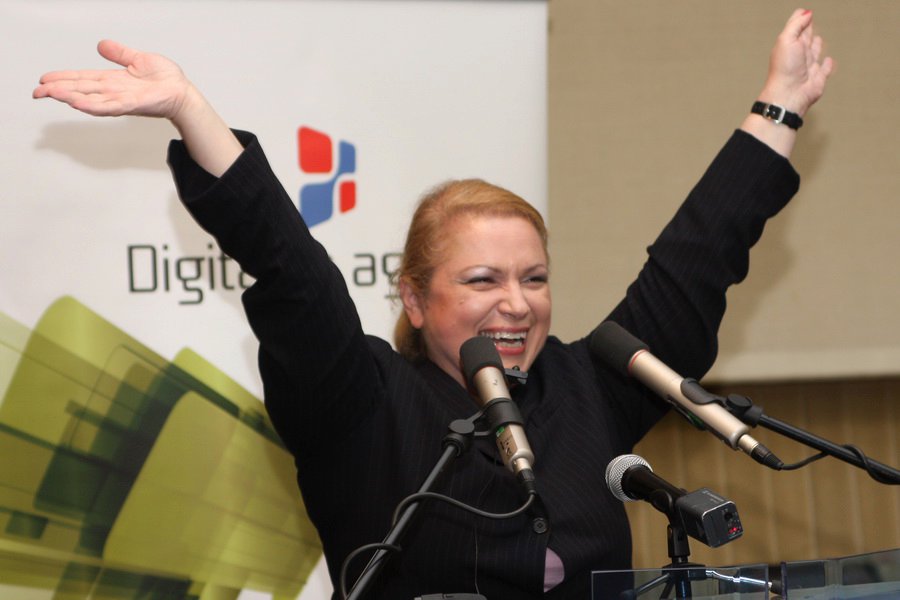 By Milos Mitrovic – Belgrade
JasnaMatic, former Serbian telecommunication minister and former head of Serbia Investment and Export Promotion Agency (SIEPA), has been arrested over suspicion of authority abuse; three other former SIEPA heads have also been arrested under the same charges.
According to police, JasnaMatic and others have damaged the state budget for 119 million Serbian dinars (EUR 1.24 million).
Matic was minister in Mirko Cvetkovic government. Bozidar Laganin, Vesna Peric and Bojan Jankovic are also under arrest. Police announced that Matic, Laganin, Peric and Jankovic had provided illegal benefits of EUR 780,000 for third parties by concluding notional agreements on authorship. In total, 1339 such agreements were concluded.
Jasna Matic was SIEPA CEO from 2004 to 2007. She was succeeded at the position by Peric, and the latter by Laganin. Jankovic was Deputy CEO. From 2008 to 2011 Matic has been telecommunication minister; after the 2011 government reshuffle she continued to lead the same department as the Culture Ministry state secretary for digital agenda.
As the cadre of former G 17 party led by Mladjan Dinkic, the group which has been transformed into United Regions of Serbia, Matic was Economy Ministry state secretary.
Matic (50) obtained her business administration MA at Washington University, Sent Louis; from 2000 to 2001 Matic was World Bank consultant.