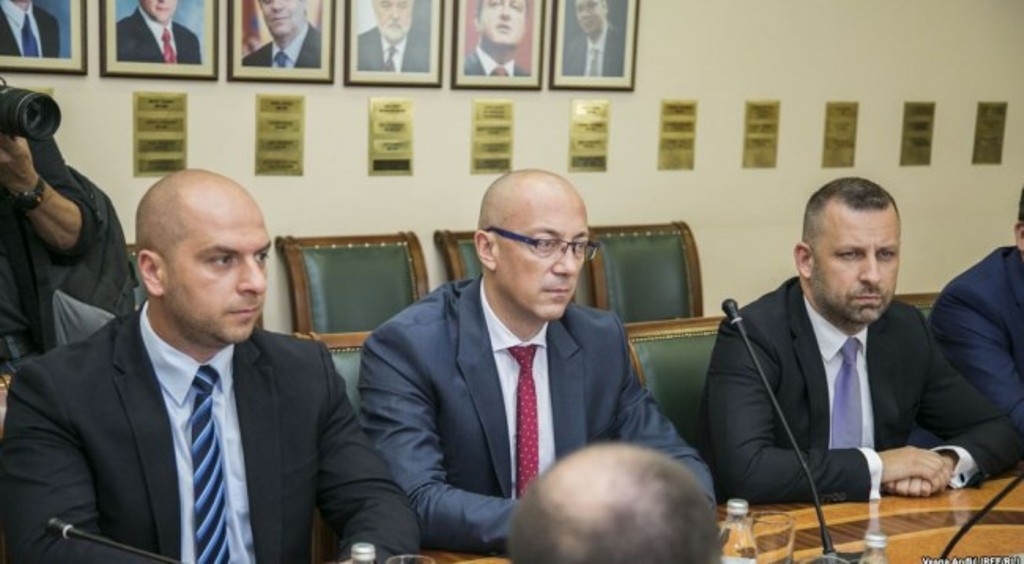 Tension in the north of Mitrovica and the arrest of the Serbian official, Marko Djuric, may drive Kosovo toward a new political crisis.
The warnings coming from the Serbian List to abandon the institutions of Kosovo threaten the stability of the government, which needs to have 61 votes to remain in power.
Representatives of the Serbs of Kosovo will meet today with the president of Serbia and will decide whether or not they will continue to be part of the government of Kosovo.
"We will take a wise decision and we will be driven by the interests of the citizens", declared the head of the Serbian List, Goran Rakic.
He said that police intervention in the north was a terrorist act on an unarmed Serbian population.
The chairman of the Movement for Unity, Valon Murati has asked president Hashim Thaci to summon Albanian political parties to create a government of unity.
According to Murati, this needs to be done in order for the country not to be held to ransom by the Serbian List. /balkaneu.com/