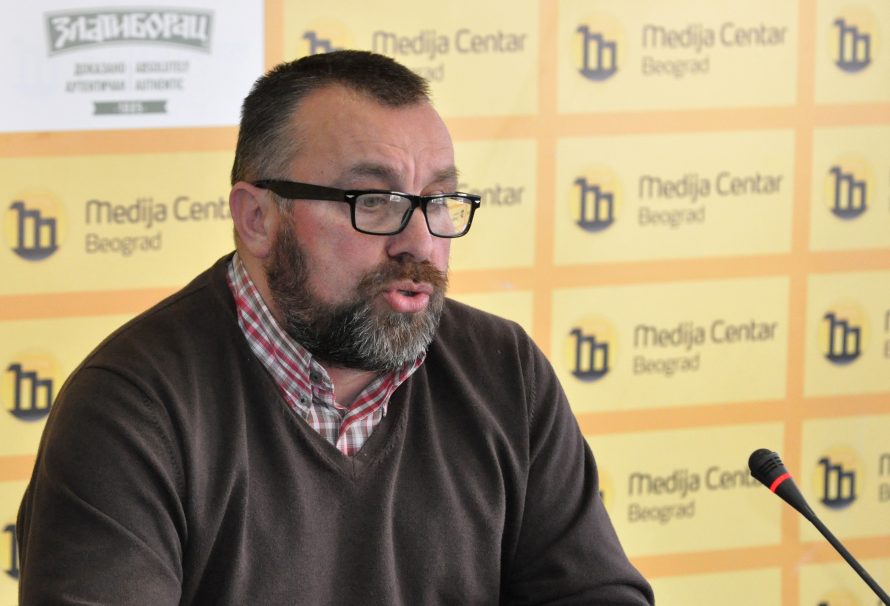 Stefan Cvetkovic, a Serbian journalist from Bela Crkva town, 95 kilometres north-east of Belgrade disappeared last night. The police has launched an investigation, while the prosecutor's office was informed about him missing.
In recent months, Cvetkovic had been reporting on "sensitive" issues, according to the associations of journalists. He has also been investigating the assassination of Oliver Ivanovic, a Serb politician from Kosovo. Ivanovic was murdered in January.
Cvetkovic recently complained of being threatened by politicians and tycoons, according to accounts.
President Aleksandar Vucic said today that interior minister Nebojsa Stefanovic and Security Information Agency (BIA) director Bratislav Gasic are informing him about the missing journalist case non-stop.
According to a press release, police found Cvetkovic's car with one door opened and the lights on. The locals said that they have found his watch whose bracelet is broken.
Beta news agency, with which Cvetkovic was co-operating, has tried to reach him, but his mobile phones were turned off.
Several days after Oliver Ivanovic was killed, Cvetkovic had organised a press conference titled "How much liquidation costs in northern Kosovo".
Cvetkovic had then shown photos of the persons he thought were involved in the assassination.
He claimed that somebody had paid 40,000 euros for Ivanovic's murder…. / IBNA