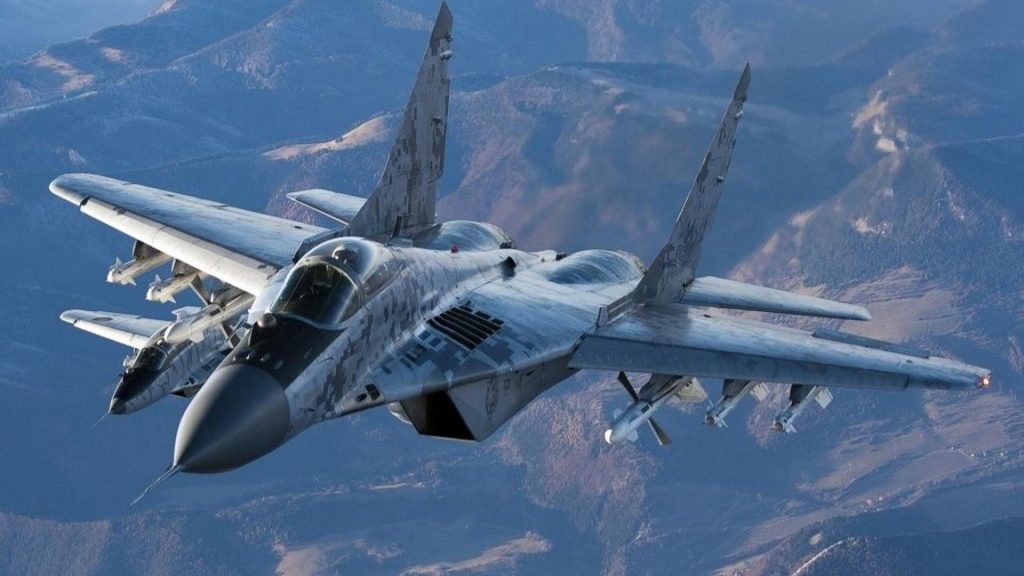 After acquiring military aircraft from Russia Serbia would have the strongest fleet in the region, Serbian prime minister Aleksandar Vucic claimed on Thursday. Earlier this week Vucic in Moscow agreed acquiring six MIG 29 aircraft. The jets should be transported to Serbia next year and their reparation would cost several hundred million euros.
Vucic told state television that Serbia would not give up from its military neutrality. In Vucic words, he says to Washington that Serbia would not impose sanctions against Russia; to Moscow he says that Serbia would remain in European path.
Acquiring jets from Russia represents historic success, premier suggested. Vucic explained that he was "guilty" for this success because he urged for the plains in talks with Russian president Vladimir Putin.
"Do you want us to be unprepared as we were before…? Or to find the ways how to protect our borders, villages, bridges? Serbia is capable for this today", Vucic claimed.
PM promised that actions such as "Storm" in 1995 in Croatia and NATO 1999 bombardment of Serbia would never again happen.
He also said that getting Russian planes has no connection with elections in Serbia in 2017. Vucic repeatedly said that general elections may be called alongside with presidential despite the fact that his party has gained landslide majority in voting this year.
The jets from Russia are "the mightiest" in the Balkans Vucic claimed. "Many neighbors that belong to EU and NATO don't have so mighty aircrafts", he explained./ΙΒΝΑ