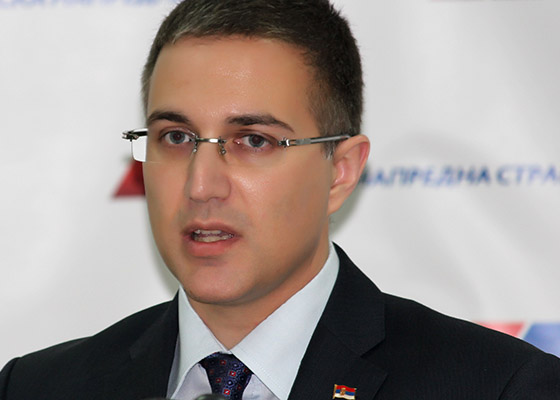 Belgrade, February 26, 2016/Independent Balkan News Agency
By Milos Mitrovic
Serbia is ready to cooperate with United States in order "the whole truth" to be revealed considering the death of two Serbs in Libya, Interior Minister Nebojsa Stefanovic said today. After last week's US air raid against Islamist target in Sabratha, Lybia, authorities in Libya acknowledged that two Serbian embassy members of staff, abducted in November, were among the casualties.
But Pentagon claims US forces were not responsible for the deaths of Sladjana Stankovic and Jovica Stepic. Pentagon "suspects the Westerners were kidnapped by a separate criminal group that killed the foreigners and tried to pass off their deaths", Washington Post reported on Wednesday.
If "America has some proof" for its claims Serbia would be ready to hear it, Stefanovic said. "In this case it's important to reveal the whole truth. Two autopsies have been conducted, in Libya and Belgrade, and both find that the deaths were caused by detonation (of bomb), he told Pink TV. Serbian Minister criticized Pentagon "because it cannot take conclusions based on the photos of the explosions".
Earlier today, Foreign Minister Ivica Dacic said that senior ISIS commander in Sabratha Abdullah Dabbashi, suspected for kidnapping Stankovic and Stepic, was killed in city clashes. The news was released by Libya Herald daily, Dacic told Beta news agency, adding that it was not officially confirmed.
Local authorities told Libya Herald that Dabbashi was killed after "local activists have raided the house where he was staying". Libyan daily stated that Dabbashi was behind the kidnapping of the two Serbian diplomats in November. The diplomats were "killed in an American air attack against the Islamic State last week", Libya Herald added.